Partnership allows Kiwi scientists access to unexplored ocean floor in Japanese sub.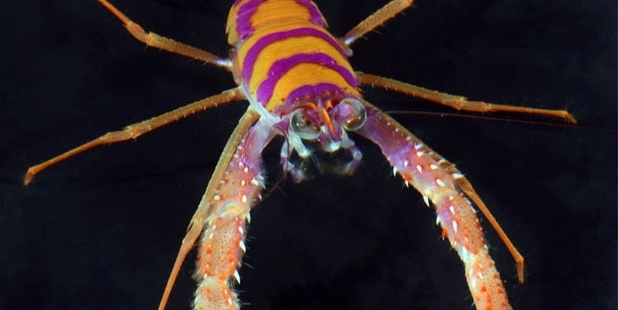 Forget all that creaking and groaning of stressed metal as the pressure of millions of tonnes of water comes to bear. That's pure Hollywood. It's actually dead quiet as you descend thousands of metres into the ocean's deepest trenches.
At least it is if you do it inside the Shinkai 6500, a Japanese Deep Submergence Vehicle that recently took a bunch of Kiwi scientists into the Kermadec Trench in a bid to uncover the mysteries of life in one of the world's most inaccessible and least explored environments.
"You don't hear anything," Niwa principal scientist Dr Malcolm Clark said. "But there is a huge difference. The Hollywood naval submarines are fully operational. This is a 2m sphere. Three people and all the sensitive electronics are packed into that sphere."
See a gallery of some of the observed creatures here
Despite the high-tech cameras and robotic arms, the Shinkai 6500 looks a little like a cartoon submarine. The outer shell that encases the sphere (or titanium alloy pressure hull) houses the propulsion and ballast system. It takes about 2 hours to descend to 6500m - the deepest any manned craft on the planet can go - and about an hour to drop the 2300m to the Louisville Seamount chain Dr Clark has just explored.
With the batteries switched off to save power the descent takes place in darkness. The lights go on when the Shinkai reaches the sea floor. "Suddenly, wow, there it is - an area that has never been seen by human eyes before," Dr Clark said.
The biggest advantage of being there is seeing things in 3D, in their natural environment. "It's very different from what you see on a flat TV screen. You can see what new species are down there and what is unusual."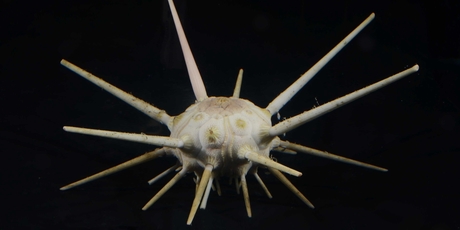 Tiny, stripey pink and orange lobsters, flatfish, crabs, sponges, corals and shellfish, some of which may be unique to the area, were among the discoveries scooped up with the slurp gun - basically an underwater vacuum.
The Kiwi-Japanese collaboration is an ongoing, although hardly equal affair. New Zealand's contribution is primarily in scientific minds, while Japan chips in with a submersible technology programme that Japanese Agency for Marine-Earth Science and Technology assistant public relations director Kihachi Hasebe estimated has so far cost around 120 billion ($1.48 billion).
The relationship makes sense because of extremely similar marine environments of the two nations.
"Combining the scientific expertise of both countries is a really good thing," Dr Clark said. "They can bring resources that can help improve our understanding of our natural environments. We can ensure that we balance any potential exploitation - and there is interest in deep-sea mining some of these sea mount features - with conservation."
Going deep
* The Shinkai 6500 deep submergence vehicle
* Broke world record for deepest manned dive (6527m) in 1989
* Normal dive duration 8 hours
* Carries three passengers (two pilots, one researcher) in 2m titanium alloy personnel sphere
* Life support duration 129 hours
* Maximum speed 2.7 knots
* Takes 2.5 hours to descend 6.5km.