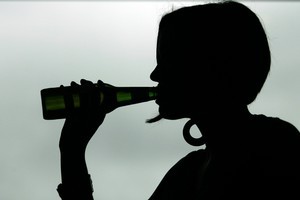 Christchurch police are warning drinkers, bars and off-licences in the suburbs to watch their step, as they crack down on booze-fuelled bad behaviour.
After the deadly February 22 earthquake closed most of the central city, suburban bars were doing a roaring trade, leading to reports of an increase in antisocial behaviour in the suburbs.
Inspector Paul Fremaux said publicans should be mindful of the basics of host responsibility, which included serving alcohol responsibly and identifying and appropriately dealing with intoxicated patrons.
Intoxicated people should not be admitted to bars and served, and patrons should have a safe transport option home, he said.
Publicans should also be mindful of not overcrowding bars, Mr Fremaux said.
People who "pre-loaded" with alcohol before going out also needed to ensure that they were not intoxicated when they arrived at a bar or they would not be admitted.
Police would target the areas of Papanui and Riccarton over the next few nights and into the weekend, he said.
Christchurch Liquor Licensing Sergeant Al Lawn said off-licenses - including supermarkets - needed to sell alcohol in a responsible manner and not at highly discounted levels.
- NZPA