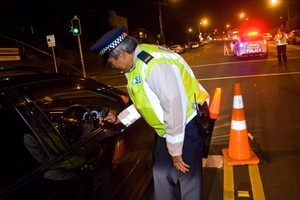 Traffic police picked up a heavily drunk taxi driver carrying three fare-paying passengers in his cab.
The taxi was stopped at a routine police checkpoint in central Auckland about 2am on Saturday.
The passengers, two women and one man, arranged other transport to get them to their destinations.
The driver was charged with driving under the influence.
His breath alcohol was measured at twice the legal limit.