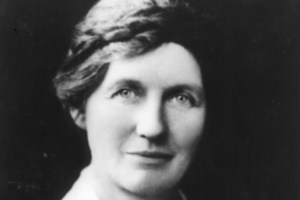 Women won the right to vote in 1893 and the right to stand for Parliament in 1919. But it was not until 1933 that a woman was elected.
The first woman MP was Elizabeth McCombs who won the seat of Lyttelton for Labour at a byelection after the death of her husband James, the previous MP.
At first the Labour Party was reluctant to endorse her because James had a slender majority of just 32 votes.
One of her opponents argued that, despite four decades of women's political rights, the difficulties of the country were too great for them to grapple with.

She proved the doubters on all sides wrong when she swept into Parliament with a greatly increased majority of 2699.
The Herald, though at pains to stress the byelection did nothing to change the status quo in Parliament, warmly praised McCombs for her abilities.
"It can be said without any qualification that the new member is a woman of high capacity who will make a very able member of Parliament.
"From the viewpoint of proved ability and suitability for public life, the first woman to secure election to the New Zealand Parliament ... need fear no comparison with the average male."
She died just two years later before she could fulfil her potential as an MP but the importance of her achievement is not to be underestimated and she is our New Zealander of the Year for 1933.
Further reading:
Biography of Elizabeth McCombs, New Zealand History Online
Biography of Elizabeth McCombs, Te Ara Encylopedia of New Zealand