The Hindu community of Whanganui gathered for a special celebration on Sunday.
There was kirtan (singing and storytelling) accompanied by music from a harmonium, drums and tambourines.
It was the anniversary of the birthday of god Rama and the final day of the Rama Navami festival.
Indra Devi said although it is a spring festival in the Northern Hemisphere, it is celebrated in the same way and at the same time by Hindus everywhere.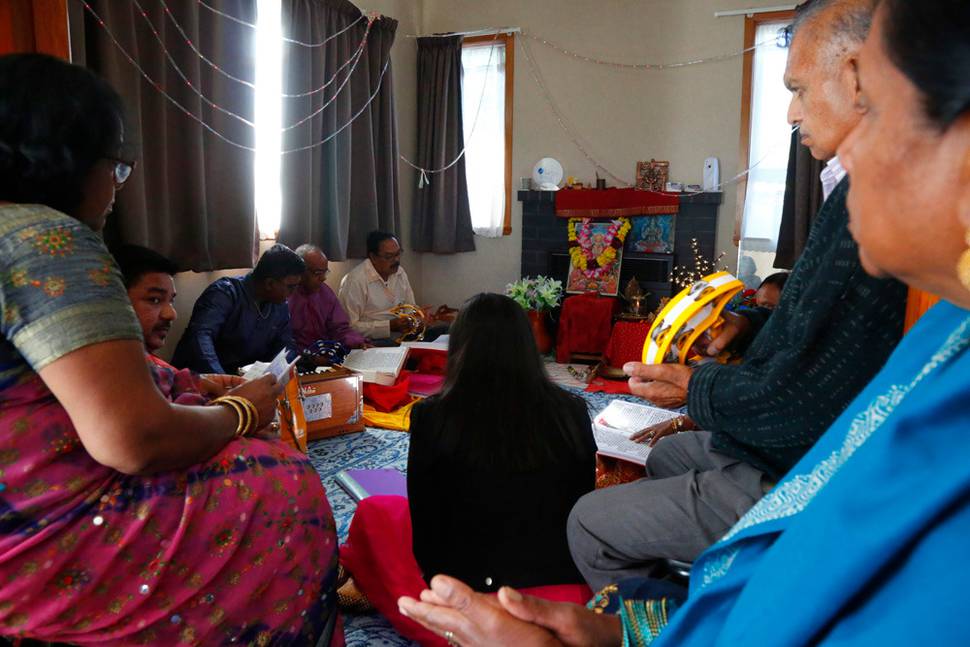 "At the end of the singing, we swing the cradle that symbolises the birth of Rama."
An altar with flowers, effigies and offerings to Rama included a tiny, wooden cradle filled with flowers which the women were rocking with an attached cord.
Multicultural Council of Rangitikei/Whanganui president Vijeshwar Prasad said the nine-day festival is almost as important as Diwali in the Hindu calendar and is celebrated worldwide.
"There is a fairly large Hindu community in the region but a number of people are attending a funeral and could not come today."
The nine days known as "the bright" are marked by fasting and prayer gatherings.
"Local police officer Keith Thompson came and joined the group on Wednesday," said Prasad.
"This was the first time he came and attended the Hindu prayer and he wants to get involved in the community."
Prasad said it was a good example of how people become friends and help each other.
Rama Navami includes reverence for Rama's consort Sita, his brother Lakshmana and devotee Hanuman.
The celebrations were held at the multicultural council premises on Anzac Parade and followed by dancing and a celebratory feast.