"Poisonous trees" are irritating some Whanganui East residents.
Three householders on Young St claimed that the thousands of silver birch trees in Whanganui were to blame for the city's alarming asthma rates.
On Friday the Chronicle went door knocking along Young St to ask residents what they thought about silver birch trees.
Here's what they had to say:
Murray Work said he suffers from hay fever and would love to see the trees be torn down.
"They were old in 1965 when we moved here - that's more than 60 years ago. They are old and rotten . . . terrible trees and they need to come down."
One neighbour, Colleen Carlson, said one stormy night the birch tree outside their property fell on their house because it was so rotten.
"Not only did it cause damage to our house but it ripped out the power lines and the phone lines . . . we had no power for 15 hours. "
But are the trees having an impact on the neighbourhood's health?
Ms Carlson said the little girl who lives next door to her suffers from severe asthma.
"And she is often in hospital for it," Ms Carlson said.
Philip Bealing, 64, went as far as calling the trees poison.
"Why have poisonous trees on a residential street. All the birch trees in Whanganui need to come down," Mr Bealing said.
Marian Barclay moved to Young St nearly three years ago and would also like to see the trees come down but as long as they are replaced.
"I do love trees and I hate when they have to be cut down but birch trees are a problem. I did a bit of researching after I read the article the other day and research has found direct links to asthma."
Jonny Walker said it hadn't impacted his health but said he could imagine it would with the dust it produces.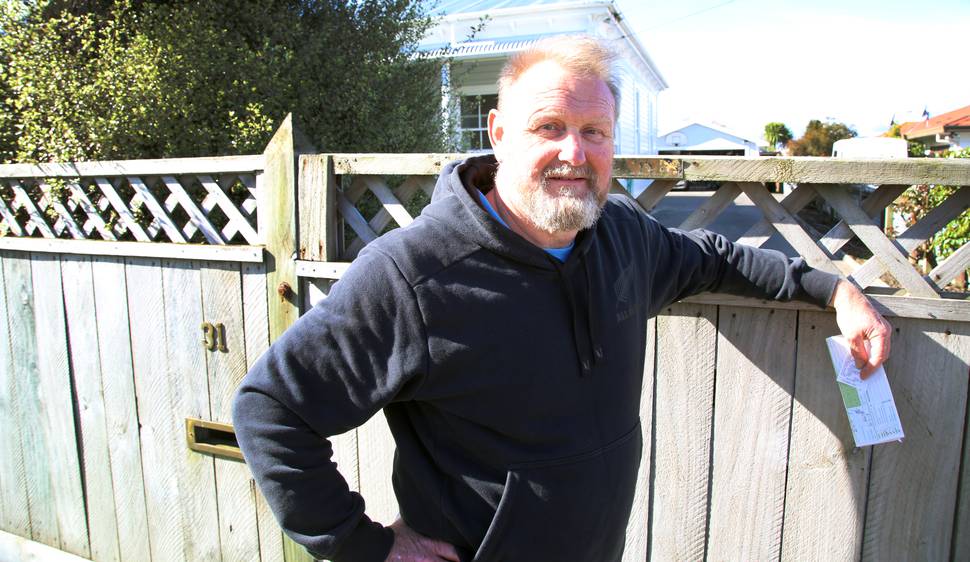 "At the end of the season all the pollen and dust streams through the house causing a huge mess. They need to come down."
But can silver birch trees cause asthma?
University of Otago director of the Wellington Asthma Research Group, Professor Julian Crane said the silver birch trees could cause asthma but only if they are allergic to them.
"They have a reaction to the pollen often found with a skin or blood test but whether they develop allergy to birch depends on a genetic predisposition and exposure to the pollen."
But Professor Crane said not everyone with this allergy will get asthma.
"The most common effect will be hay fever associated with the pollen, again only if they are allergic to it."
He also said it was possible for someone to get asthma later in life after suffering no respiratory distress.
"I have seen a man in his 80s get allergic asthma for the first time," Professor Crane said.
But the Whanganui widower of a chronic asthma suffer, Gary, said cutting down all the birch trees in Whanganui would be an over-reaction.
"There is so many things that can trigger asthma and people need to be clear that there is a difference between asthma and an allergic reaction.
Gary said people seem to be diagnosed with 'asthma' all over the show.
"I think the first port of call needs to be an allergy test before we start cutting down all the trees. Asthma is not something to joke about."