Zaryd Wilson takes a lunch and landmarks tour of South Taranaki tiger country
This is what they call The Sticks. Not just a tiny rural town; nothing but ridge after ridge of hill country farmland, narrow dirt tracks and dilapidated sheds.
It's places like this that Warrick Funnell loves spending time. And he made a business of sharing his passion with others.
Wanganui's Funnell now operates Fun Offroad Adventures, leading safaris through remote farmland at Ngamatapouri in the Waitotara Valley, Whangamomona and also along Wanganui's South Beach to Whangaehu.
This month, Funnell provided a spot on his Ngamatapouri tour to the Chronicle. It's usually a two-day over-nighter but, for this taster, we would be out of Wanganui for 12 hours.
We met at 7.30am to head north out of the River City, his brand new 4WD Can-Am towed behind his vehicle.
David Peat's farm at Makakaho was the first stop. It was a 75-minute drive from Wanganui, and about 50km into the valley from the main road at Waitotara.
Funnell spent the first hour taking us over Peat's prime farmland with stock running alongside the vehicle. But the treat on Peat's farm is the 200ha of untouched bush. The narrow tracks twist and turn, rise and fall through a landscape that resembles what New Zealand was like before habitation. It's a version of the country few would have seen.
"Seeing those massive trees, I don't know how many times I would've been through but every time is like the first time," Funnell says.
He first took a group to Ngamatapouri four years ago and has since led tours for people with their own bikes.
"It became obvious to me there are a lot of people who would like to go and experience the beauty and history of our hinterland but don't have the machinery to get there."
So, in May, Funnell bought the Can-Am offroader we were in. Now he's able to take the most urban of city dwellers into backcountry New Zealand.
After sliding through 30km of Peat's property on the Can-Am, we are invited into the nearby home of Eon and Melody Wallace (nee Matthews) for lunch and coffee.
The Matthews family run Makowhai Station. It is 8904ha of sheep and beef farmland and regenerating manuka. The Matthews have been in the area for more than a century. What is now Makowhai Station was once made up of several stations. It is a sprawling property spanning ridges and valleys, lakes and rivers.
Full on bread, lunch and biscuits, we hopped back in the Can-Am and headed deep into the valley.
The 60km loop we covered over the next five hours was a journey through history. Sets of English trees dot the tracks marking where settlers had once set up home.
At Van Asch's old property, remnants of croquet courts and fine gardens remain and show what the thinking was at the time.
"The idea was rather a quaint English one," Funnell says.
Some of the original farmers of this area were returned WWI soldiers who were helped into ownership by the government.
They went in with nothing and spent at least five years cutting down the bush and scrub with little more than their bare hands. They lived in huts until they could mill enough timber to build a house. But for some the work never came with reward. Farming plummeted at the end of the 1920s and some were forced to walk off their land.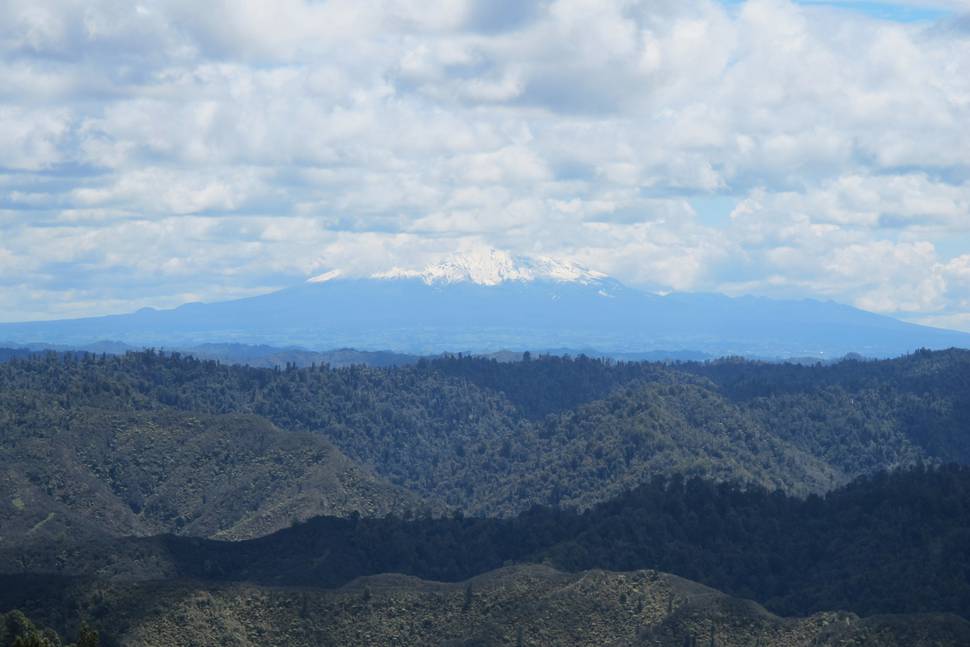 The tour provided some rare views. The view at the top of the Waitotara watershed is where the remoteness of the valley can be seen in context. We're above 500m on a fine clear day and there is nothing but green right up to the horizon. On the left is Mt Taranaki and, on the right, in clear view is the central plateau Treble Cone.
Being in the valley is like being on the set of the story Funnell is narrating.
His stories of the characters who have lived on Makowhai adds another layer to the trip. Van Asch was elected to the Patea County Council and would take a day to get to town on horseback, a day for the meeting and a day to get home.
Graeme Annabell purchased cheap farmland at Moeawatea in the 1950s and cleared the land by hand. When Annabell took over his father's farm at Ngamatapouri the 1960s, rather than take the four-hour trek between farms, he bought himself a plane and bulldozed two makeshift runways in the hill country which are still there today. He could fly between the two farms in 15 minutes.
We also stopped at Ernie Matthews grave. He died in 2011 but his story is very much alive in Ngamatapouri. The shearer farmed the land for 60 years. He walked everywhere. The home he left sits there almost untouched. Coffee and food tins sit on his kitchen shelf with dishes still out drying on the bench. So is his shearing shed, built entirely out of split wood.
As a tour guide, Funnell is enthusiastic, knowledgeable and funny. He will stop every so often to talk about the area and is never short on facts and stories. He loves this area and wants his clients to love it too.
He marvels at the work that was done to the land in hard times - months between trips to town for supplies, little social contact and long hard days of graft.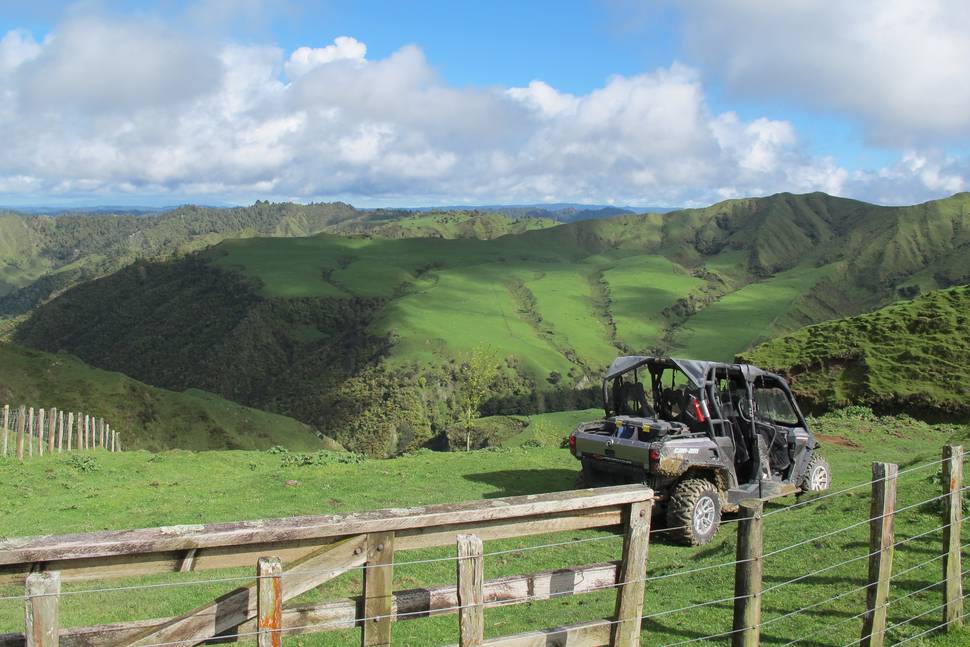 "They just accepted things," Funnell says. "That was never an issue in those days.
"To be able to share that and be able to share those experiences with people, I think that's just so important."
Melody Wallace agrees. "It's just that feeling you get of people past. Everyone comes out and says how fantastic it is."
The Matthews have recognised the tourism qualities on offer at the station and have a range of activities available, including hunting and accommodation at Opaku Lodge.
We emerged from the valley with the sun going down to return to Wanganui.
For a moment city life was forgotten and it takes returning to fully appreciate the Ngamatapouri experience.
Funnell reckons everyone should experience it. "It's sort of thing bucket lists are made of."
-For more information see www.funoffroadadventures.com and makowhaistation.co.nz.
Photo Gallery