It was the Auld Mug that several hundred people turned out at Taipa to see on Friday afternoon, but it wasn't the only attraction.
Eight-year-old Ella Caines, on holiday from Auckland, stood clutching the wheel from the Emirates Team NZ catamaran that won the 35th America's Cup regatta in Bermuda, while six-year-old Luke Stevens (Lake Ohia) had charge of helmsman Peter Burling's control box. Another youngster was looking forward to trying on Burling's race day gear, including his helmet, for size.
Members, supporters and guests of the Taipa Sailing Club, which hosted the first stop on a country-wide tour of 20 smaller centres, spent some time with the Cup at the nearby Ramada Resort before it was ceremonially paraded on the back of a four-wheel-drive the short distance to the sailing club, preceded by Maori warriors Ururaiaha Awarau (Ngai Takoto) and Pene Tawhara (Ngati Kahu).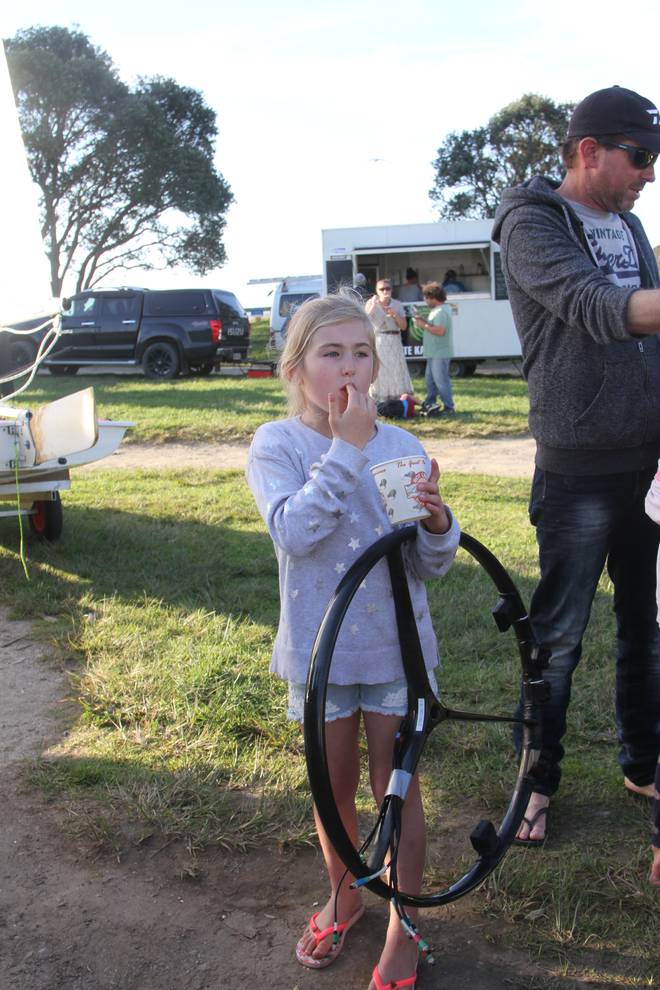 It was placed on a table in the club's boat shed, with the crowd filing past to see it at close quarters, take selfies with it and to meet members of Emirates Team NZ, including Andy Maloney (Kerikeri), cyclor Josh Junior, head of on-water support Chris Hornell (Opua), and boat-builder Adrian White, from the Karikari Peninsula, whose job had been to have the boat ready for racing every day and make repairs.
Adrian, a veteran of five America's Cups, wasn't looking too far into the future - his current job, he said, was building a bach at Maitai Bay - but said news that the New York Yacht Club planned to be part of the 2021 challenge was "fantastic".
The Cup's tour continued in Kerikeri on Saturday. Mayor John Carter claimed the win as a Kerikeri victory, given the number of sailors the town had produced. Not entirely jokingly, he suggested that the Bay of Islands could host the 36th regatta if Auckland proved unsuitable.