In just its second year, Northland's premier darts competition has grown to become one of the largest regional tournaments in New Zealand, attracting the country's top players.
The Northland Open, held on March 16-17 by the Taniwha Darts Association (TDA), will feature a sold-out field of 120 competitors, 84 men and 36 women. Players will be competing for a $5000 prize pool, one of the highest pools for regional competitions.
Both the men's and women's draws feature multiple New Zealand top 10 players including men's No 1 Haupai Puha, and No 2 and winner of the first Northland Open, Craig Caldwell.
"I like winning inaugural events and being the first name on the trophy, but now I'm ready to defend it," Caldwell said.
A former New Zealand Masters (2011) and New Zealand Open (2012) champion, Caldwell said the trip up from his home in Wellington was worth it, thanks to the great crowds and hospitality he experienced last year.
Even though the Northland Open wasn't a ranking event, Caldwell said the tournament fitted in well with the New Zealand darting calendar and the $1000 men's singles title prize was worth chasing.
"It's becoming a prestigious event, it's amazing for a non-national championship.
"I don't think I've seen a bigger field than that and they are coming from everywhere."
Caldwell said the sport's profile had increased rapidly due to events being shown on television, which was ushering through a whole new generation of darts players.
"Being on Sky Sport, people are seeing it and taking it up and the talent at these tournaments is just phenomenal, it's getting tougher and tougher."
As the tournament was not a ranking event, players would not be seeded and instead put into sections of six players. Each player would play five games of best to five legs from 501.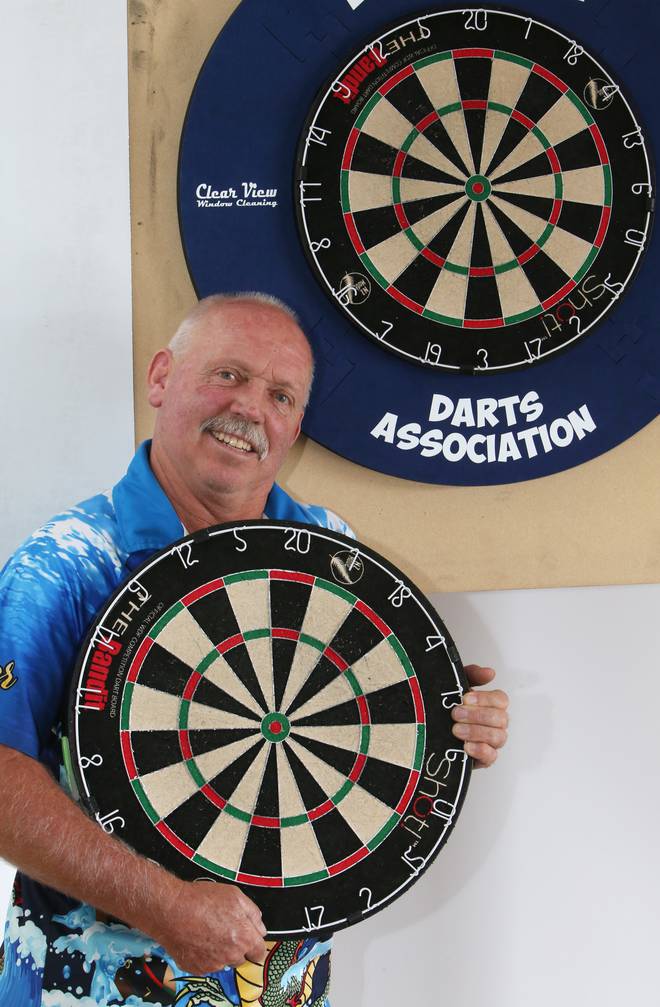 To progress to the main draw, a player needed to win nine legs from their five games and if not, would be play in a consolation draw.
The main draw then turned into a knockout competition with the first to four legs from each match progressing.
TDA vice-president and tournament organiser Howard Murden said with representatives from New Zealand's darting national body coming to judge the tournament, the goal was to make it a ranking event next year so it would become a more lucrative fixture in the sport's calendar.
"It will entice all the top players and the only chance Northlanders can get better is if they have the chance to play against the best so this is a good opportunity for that."
The club started three years ago with just 12 members at the Whangārei Golf Club.
Now, with the change in venue to the Kamo Rugby Club this year, 20 boards could be used at one time, which suited the club's 60-strong membership.
"If we really pushed it, we could probably push this tournament to 150 players if we wanted to, but it comes down to venue and organisation and we can handle it at the moment," Murden said.
"We are growing year by year and if the demand is growing, the tournament will too."
Murden said the quality of Northland darts players was improving quickly as a result of these tournaments and hoped it would bring more talent out of the region.
"We've got some really good players in Northland like Peter Herewini and Brian Steed but we are always on the lookout for new talent to unearth."
To find out more about the tournament or the club, visit the Taniwha Darts Association Facebook page.