A range of measures - including a reduced speed limit - are being considered to improve safety on a rural road near Kerikeri after a spate of serious crashes.
Another smash last week on Kapiro Rd left a young woman critically injured and prompted renewed calls to drop the speed limit from 100km/h to 80km/h.
The crash was the 14th at the same spot outside Richard and Janette Tingey's property in 20 years. The couple has given up replacing their fence and put in a line of boulders instead, but even that isn't enough.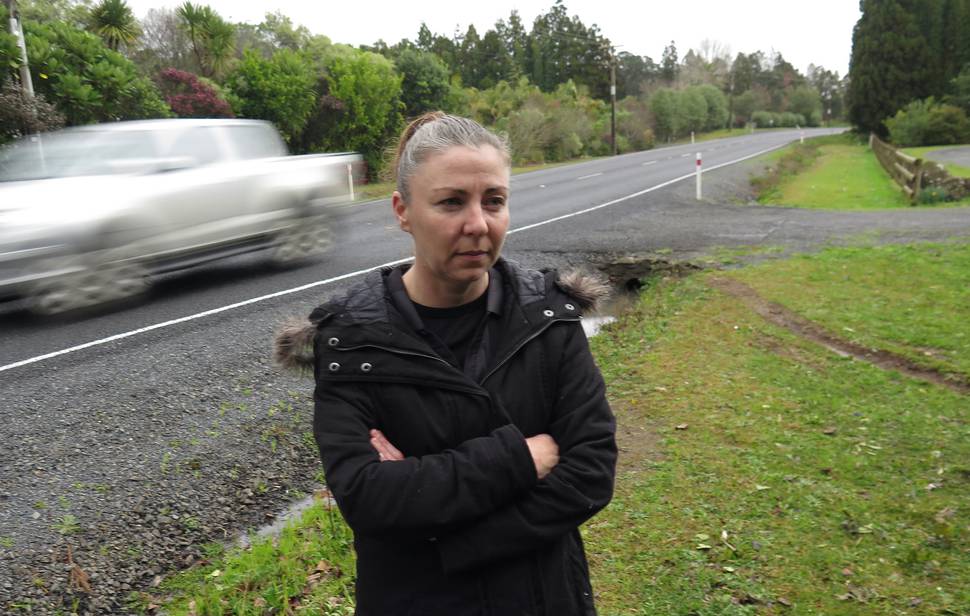 "They normally bounce over the boulders and end up in our paddock, that's how fast they go," Mr Tingey said.
Neighbour Nicole Roach said residents had tried repeatedly to get the speed limit lowered but it seemed no one was listening.
Read more: Call for lower speed limit at Kerikeri crash blackspot
"We're sick and tired of the carnage, the accidents, the damage to our properties."
This week Mrs Tingey took her plea for action to the Bay of Islands-Whangaroa Community Board, saying she feared for children who waited for school buses and parents who dropped their kids at preschool.
Most accidents on Kapiro Rd were related to speed or alcohol, although speed was the key factor in the crashes outside their home.
Councillor Ann Court said the council had been under instructions from the NZ Transport Agency to hold off with any changes while it developed new guidelines for setting speed limits.
Now the new guidelines were finally complete the council could start considering a large backlog of requests for speed limit changes, "but Kapiro Rd is at the top of the list".
Acting infrastructure manager Kathryn Ross said the council had investigated lowering the speed limit on Kapiro Rd in 2014 but the reviewing engineer recommended keeping the existing 100km/h limit, saying a change was unlikely to influence driver speed or significantly improve safety.
However, following fresh requests, the council was planning to work with Vision Kerikeri and the NZ Transport Agency to come up with a strategy for improving safety. It would look at a range of options, not just speed reductions.