When a Whangarei craft house named The Bach discovered a brothel by the same name had opened less than a kilometre away some "very upset" members worried there could be confusion.
But the owner of the brothel says that should not be an issue because the services offered by the two businesses were "completely different".
The Bach brothel opened last month by the Hatea River but it was an article in the New Zealand Herald that drew the attention of members of The Basin Arts and Crafts House, a co-operative, known as The Bach, located in Whangarei's Town Basin.
Read more:
• The ethics of prostitution: Selling sex out of the shadows
"I've already fielded about five or six calls from members who are very, very upset saying 'How are they allowed to call themselves The Bach?'," said the chairwoman of the art centre, Heather Carthew.
"They don't care that it's a (brothel) operating, they care that someone has called themselves The Bach in such close proximity to us for a totally different business. We wouldn't care if it was something compatible," she said.
Ms Carthew said she had gone to solicitors and the Whangarei District Council to see what could be done.
But while differences between the two businesses concern Ms Carthew and the members, Antonia Murphy, owner and brothel madam, said because of this there should be no confusion.
She did take into consideration the fact there was a gallery called The Bach and also a beauty therapy business in Whangarei with the same name.
"My feeling on the subject is; a) the services we offer are completely different and would not be confused by a reasonable person.
Also, we are not the only town business by the name The Bach - there is a beauty therapy firm also.
"The bach is a common Kiwi word. You could not shut down a business using the name koru, or jandal, or tui. These are all words that are very Kiwi," she said.
When Ms Carthew was asked why there was no concern when The Bach Beauty Therapy in Whangarei Heads opened she said: "It wasn't as close, it wasn't directly in the same location, it clearly is in Whangarei Heads and we feel [the brothel] is too close.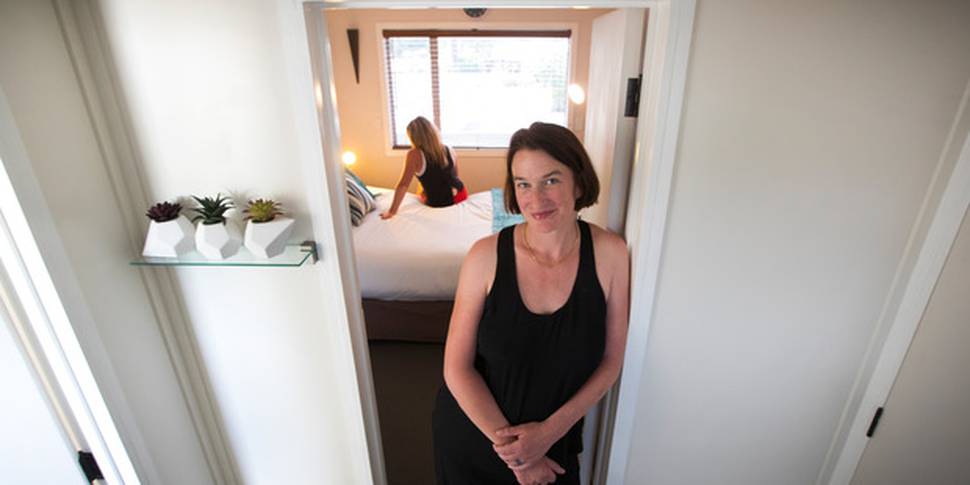 "Aromatherapy is more compatible - we sell soaps and those kinds of things. But to have a sex industry calling itself the same name as our gallery, in such close proximity, it's totally wrong."
Ms Murphy said she put a heavy investment in the branding and would not be changing the name.
"It took me a long time to find a premises. I chose (the name) a long time before that. What I chose to project with my business was a happy, relaxed place where people feel good.
That's also a part of Northland culture and beach culture and the bach culture and I thought it fitted in with our local clientele."