Reggae legend Jimmy Cliff, whose 60-year career includes hits like Reggae Nights, The Harder They Come and Many Rivers to Cross, will be headlining a new music festival in Northland this summer.
Also playing the Bay of Islands Music Festival at the Copthorne grounds in Waitangi on March 31 will be rising Northland soul star Teeks, Kiwi reggae act Katchafire, Australia's island-style soul man Bobby Alu, and more.
Jimmy Cliff helped popularise reggae worldwide through a string of hits and his role in the film The Harder They Come. He also performed the soundtrack for Cool Runnings about the legendary Jamaican bobsled team in the 1988 Winter Olympics.
Promoter Jackie Sanders said the 74-year-old Jamaican's musicanship was ''unbelievable''.
He was the Mick Jagger of the reggae world with an energy that belied his 60-year career. This was, however, likely to be his last time playing in New Zealand.
Not everyone knew his name but there wouldn't be many Kiwis who didn't know his songs, Ms Sanders said.
Northland was lucky to get him for a one-off Saturday show between Friday and Monday night gigs at the Byron Bay Jazz and Blues Festival across the Tasman.
Ms Sanders, who moved to the Bay of Islands last year with the aim of bringing more live music to the north, hoped the festival would become an annual event feeding off the Byron Bay festival every Easter.
Her aim was to create a ''world-class event with a Northland vibe''.
Cliff's best known songs include Reggae Nights, You Can Get It If You Really Want, The Harder They Come and Many Rivers to Cross plus his covers of Wild World and I Can See Clearly Now from Cool Runnings. He had his first hit at the age of 14.
He was inducted into the Rock and Roll Hall of Fame in 2010 and is the only living musician to hold the Order of Merit, the Jamaican government's highest honour for achievements in the arts and sciences.
Soul singer Teeks — real name Te Karehana Gardiner-Toi — grew up in Hokianga and Doubtless Bay and has been taking the New Zealand music scene by storm. Among other accolades he was named best Maori artist in last year's NZ Music Awards.
Copthorne Waitangi general manager Andrew Whittaker said that, as well as the musical feast, festival-goers could expect a taste of Northland arts and culture in a beautiful waterfront setting.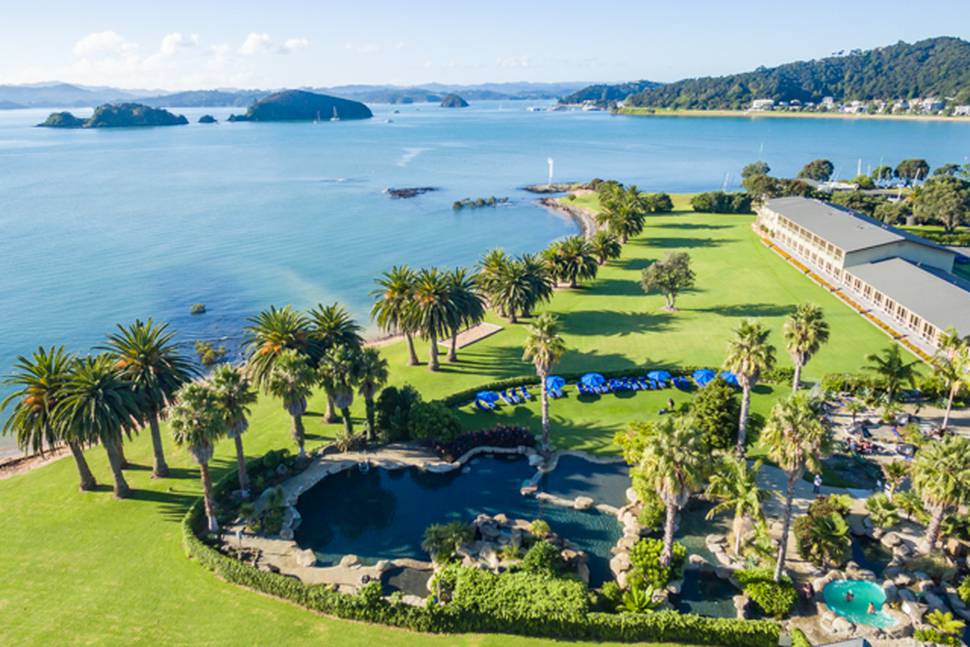 One wing of the hotel would be transformed into a Festival VIP Zone, where every room had a deck overlooking the festival site with a view of the stage and Te Tii Bay.
As well as the musical feast, concert-goers would be able to enjoy gourmet food, local wines and craft beers, arts and cultural activities.
Other musicians confirmed so far include Wellington soul singer Louis Baker and Rob Ruha, who was the musical director for the te reo version of the Disney hit Moana and describes his genre as ''haka-soul''. More artists are expected to be announced in coming weeks.
Earlybird tickets go on sale to Jacman Entertainment and Eventfinda subscribers today. Tickets will be available to the general public from tomorrow. Go to boimusicfestival.com for more information.
Ms Sanders previously brought UB40 and the Bob Marley All-Stars to Kerikeri.