A simply stunning home on Riverbank Rd is an exquisite reflection of a bygone era ingrained in the rich tapestry that is Whanganui's history.
The home at 42 Riverbank Rd is set on a private and secluded 1.2-hectare property that was once part of the historic Arles estate that dates back to the 1880s and, in part, still remains next door today.
Historic research reveals the site was where the original homestead of the pioneer Henry Churton sat.
The property went through a succession of different owners in the early years until prominent surgeon Dr Morgan Grace bought the land, named it Arles and built the two-storey homestead that still stands next door today. Dr Grace lived there until 1902 when he sold it to John McGregor, who on-sold the property in 1913 to Dr Grace's son Russell Grace.
A year later Russell Grace completed alterations and following his death in 1945, Arles became home to his son Dr Michael Grace. It remained in the Grace family until the early 1970s.
In 1969 the property now standing at 42 Riverbank Rd was subdivided off the main Arles estate.
The house had been the original stables that have been lovingly and creatively transformed into a unique home that forms the centre piece if Wildwoods Estate.
The cottage, a large barn with workshop and accommodation and a worker's cottage are all part of a themed environment that has delightfully come to life from the pages of Kenneth Grahame's Wind in the Willows.
The main dwelling, "Toad Hall" is a mixed age two-storey, three bedroom cottage with a more modern conservatory attached. It has exquisitely transformed to cater for today's living environment.
It features wood panelling, a modern kitchen, formal dining, sunroom, family room, another living room, two ground floor double bedrooms each with ensuite and a stairwell leading to a large upstairs guest room with French doors opening onto a balcony.
"Rattys' Retreat" is a 46 square metre workman's cottage with verandah and attached carport. The interior features an open plan kitchen/dining/living area, a bedroom and bathroom.
The "Wildwoods Workshop" is an outstanding architecturally-designed building with a four bay garage, spacious workshop area with three phase power and a studio room with modern kitchen facilities, a bathroom, laundry and separate toilet. The upper level boasts a two room mezzanine.
A tree-lined metal driveway winds its way up from Riverbank Rd to the relatively flat section and immaculately-kept gardens with established lawns, mature natives, fruit and nut trees, pathways and timber and brick internal and boundary fencing, an aviary and a novel miniature railway with five inch gauge track.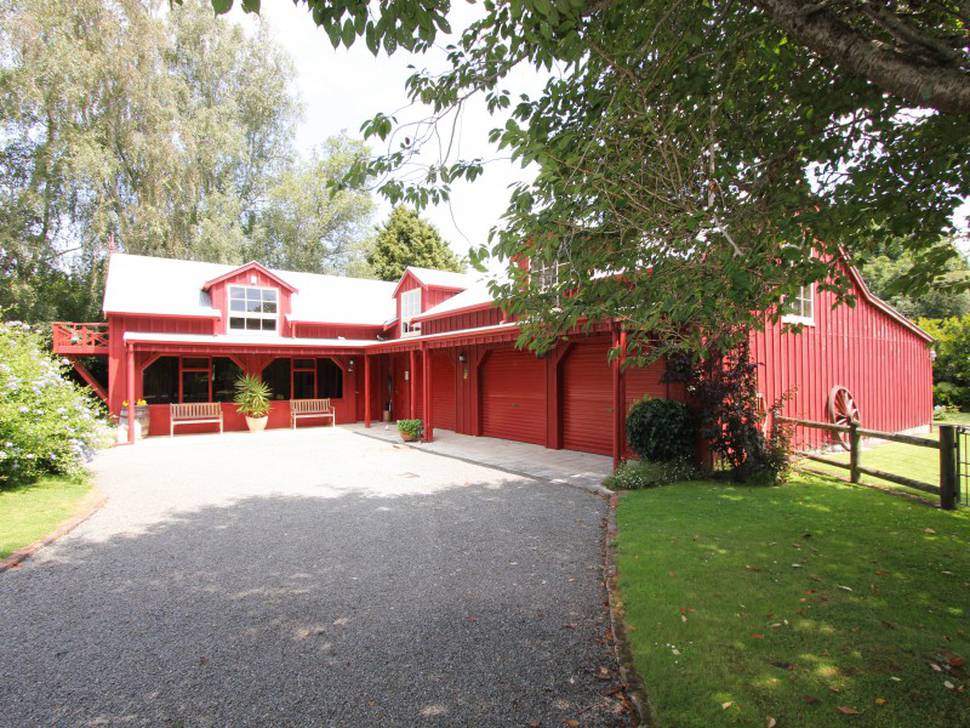 A couple of fenced off paddocks are ideal to graze several cattle and a few sheep, or as a home to ponies.
Tenders close for the sale of Wildwoods Estate with Property Brokers' Wanganui lifestyle consultant Mark Lourie on March 9.