Whanganui youngster Tyler Bisset has a necklace with more than 700 beads representing every cancer treatment and challenge he has faced.
The plucky 7-year-old St St John's Hill School pupil has been chosen as an ambassodor for the Child Cancer Foundation to help other children diagnosed with cancer.
Now in remission, Tyler has been chosen along with three other young ambassadors to become one of the faces of the Child Cancer Foundation March Appeal campaign which began on Monday.
Tyler will appear on billboards in Auckland, Hamilton, Wellington and Christchurch over the next two weeks, along with posters that will be on display nationwide.
Alongside the photo will be a poster featuring a diary entry written by Tyler...
"Dear Diary, I can't remember before I had cancer. I was too little."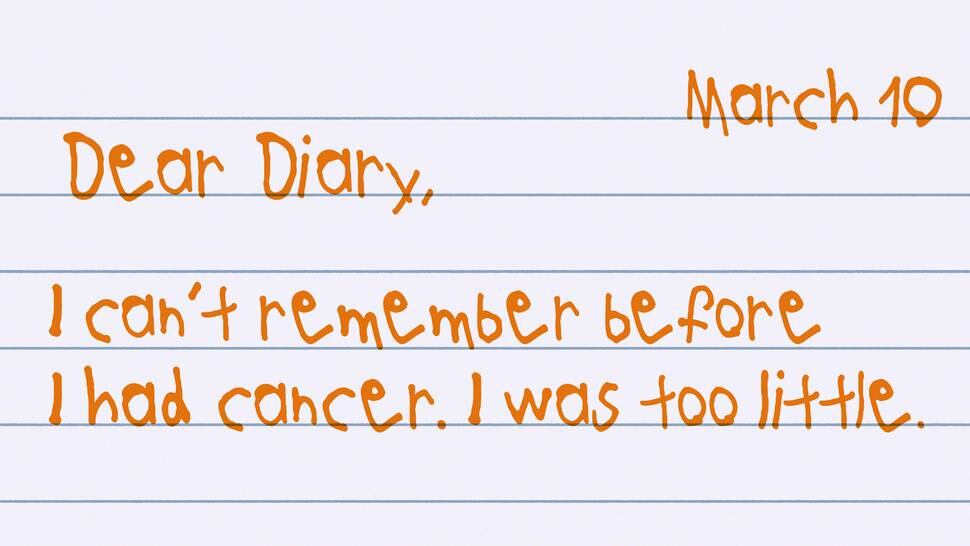 In November 2012, just after Tyler's third birthday, he was diagnosed with acute lymphocytic leukemia.
As a result of treatment and dramatic weight loss, Tyler was unable to sit unsupported, stand or walk.
"He did not get back on his feet until June 2013," says Child Cancer Foundation chief executive Robyn Kiddle.
"Physiotherapy, splints, a walking frame and wheelchair have all been features of his recovery.
"He triumphantly finished treatment on January 30, 2016."
Tyler is travelling to Wellington with his grandmother, Michelle Bisset this week to see the billboards.
"I don't think he is really aware of how big the billboards are," said Mrs Bisset yesterday.
"It will be an exciting visit for him."
Child Cancer Foundation provides children like Tyler and their families' with personalised support, specific to the challenges they are facing.
"It might be assistance with groceries, accommodation, travel costs, or one-on-one time with a family support coordinator, our team is here to maintain hope and provide strength.
"For families, for parents, and of course, the child," says Ms Kiddle.
Mrs Bisset and Tyler will have a stall at the Whanganui River Traders Market for the Child Cancer Foundation's street appeal on Saturday March 18.