The Lodge Real Estate Primary, Intermediate and Montana Catering Secondary Tournament was held on Sunday at the Hamilton City Netball Centre.
The weather was fine most of the day despite some heavy rain prior to games commencing at 9am.
Fifty one teams entered the tournament across a range of ages from Primary school to Secondary school.
Five teams entered in Year 7, Year 8 and Year 9 and they played a round robin to determine a winner overall. There were six teams in Year 10A and four teams in Y10 Premier and they again played a round robin.
Ten teams entered in Year 6, eight teams in Year 7 & 8's and eight teams in Senior so all split into two pools playing a round robin before a final between pool winners.
All games were 12 minutes each way with 2 minutes half time.
Each team was required to provide their own non playing umpire until finals when independent umpires were appointed.
A win was worth 3 points, a draw 2 points and a loss 3 goals or less 1 point.
Results:
Year 6 Winner: Tamahere Magic
Year 6 Runner upTe Totara Ferns
Tamahere Magic won all their games in pool 1 and Te Totara Ferns won all their games in pool 2 to play off in the final for Year 6
Year 7 Winner Cambridge Middle School 7A
Year 7 Runner up Fairfield Intermediate School 7A
Year 8 Winner Berkley 8B
Year 8 Runner up Fairfield Intermediate School 8A
Year 7 & 8 Winner Karioi Stingrays
Year 7 & 8 Runner upKarioi Orcas
Karioi Stingrays won all their games in pool 1 and Karioi Orcas won all their games in pool 2 to play off in the final for Year 7 & 8
Year 9 Winner Cambridge High School 9A
Year 9 Runner up Diocesan School 9A2
Year 10 A Grade Winner Hillcrest Int A
Year 10 A Grade Runner up Tai Wananga Whanake
Year 10 Premier Winner RnB Panthers
Year 10 Premier Runner up Cambridge High School 10A
Senior Winner Hillcrest High Open A
Senior Runner up Hamilton Girls High School Senior Development
HGHS Development (a Year 10 team) won all their games in pool 1 and Hillcrest High Open A won all their games in pool 2 to play off in the final for Senior.
Overall a good day was had by all with a large number of supporters and spectators present.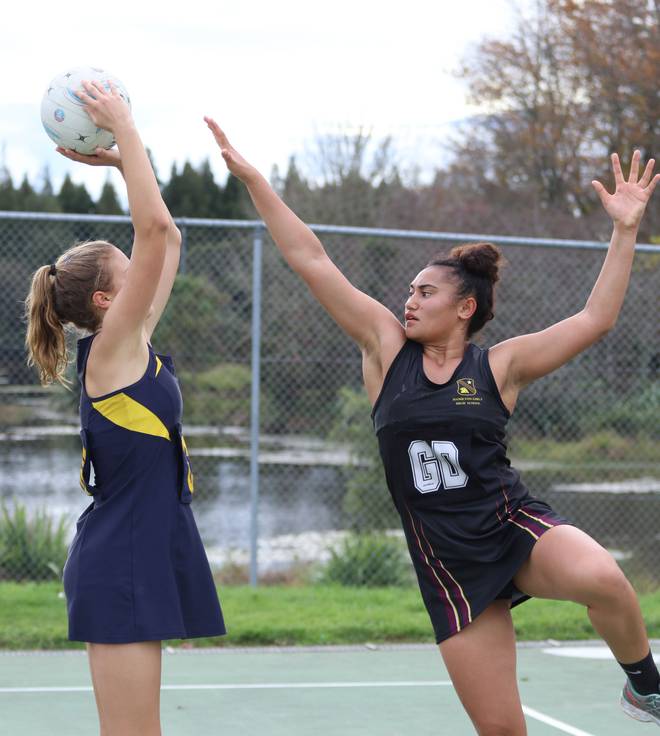 The tournament provided some good competitive netball to be played across a wide range of ages and skill levels.
It is also a good opportunity for non rep teams and non rep players to experience a tournament. Also given the number of games it tested fitness and endurance.
It was also great to see the number of umpires and other volunteers assisting with the event.
At prize-giving the winners and runners up were acknowledged and officials thanked the sponsors of the event - Lodge Real Estate and Montana Catering.