Three Tauranga designers have been recognised in the National Kitchen and Bathroom Association New Zealand Excellence in Design Awards.
Christine Dawson, of Mastercraft Kitchens, and Tracey Smith and Sarah Yeates, of HK Kitchens, were announced winners for their innovative kitchen and bathroom designs on Saturday.
Dawson won the Bay of Plenty Chapter Recognition Kitchen 2018 Award for her contemporary kitchen design within a new build which featured a bold-coloured, jelly bean-shaped island cabinetry.
"It is really nice to be recognised," Dawson said. "I have been doing this for quite a few years now and it makes it all worthwhile."
Dawson said the design looked simple but was "quite complex".
"Having a lot of white gloss was a big part of it, as well as having the central oven which was more like an art piece," she said.
The Tauranga designer said the variety of her job was what had kept her in the industry for 15 years.
"The clients are a big part of the project," she said. "I get job satisfaction out of them being satisfied."
Judges said Dawson's design included a "brave use of colour and shape, with highly skilled cabinet making".
Sarah Yeates, of HK Kitchens, was awarded the Kitchen Distinction up to $25,000 2018 Runner-Up Award for her showhome kitchen.
Judges said Yeates' design had a clean and contemporary aesthetic, with thoughtful detailing. "It is just nice to be recognised," Yeates said.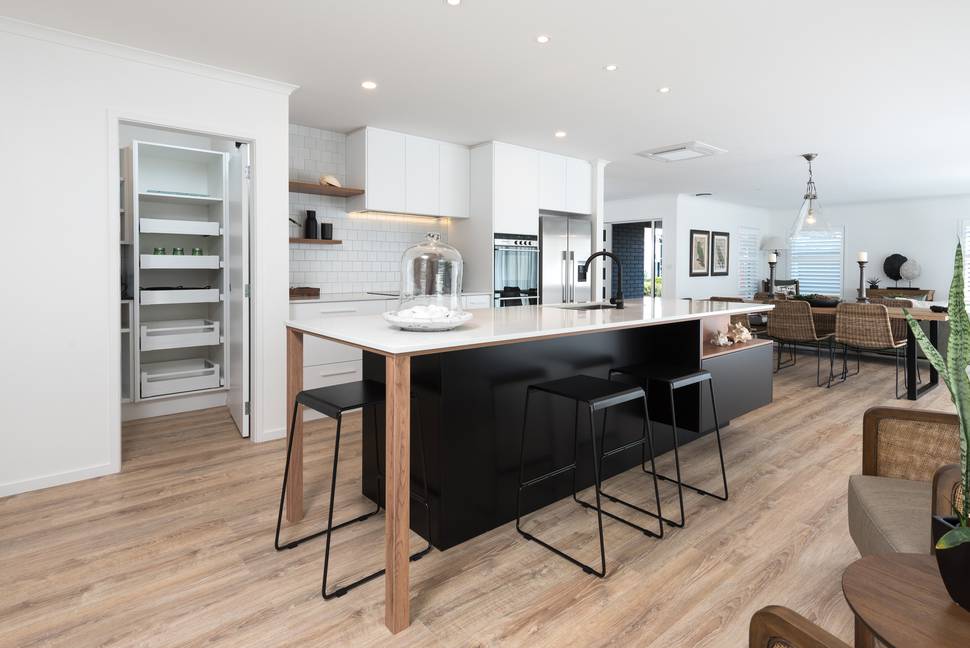 The Bay of Plenty Chapter Recognition Bathroom 2018 Award went to Tracey Smith, of HK Kitchens, for her bathroom which judges described as having a "luxurious lodge feel".
Smith's bathroom design was an extension to an existing home which opened onto a private deck with a sea view, accessible from the bath and shower.
The design featured clever storage through a hidden push-to-open cupboard in a false wall that delineated between spaces, complete with custom glass screens.
Smith said the project was a renovation of a character 1970s home with an eclectic style.
"I wanted to bring the past with the present," she said. "A big part was maximising the views."
The designer of 18 years said the award meant a lot to her both personally and as a business owner. "It makes me feel really proud," she said.
The Supreme Kitchen Design 2018 Award went to Cube 3 Cabinetry's Leonie Metge, of Auckland, who created a Milan-inspired space that takes in expansive views of Karaka Lakes.

Canterbury-based designer Ingrid Geldof, of Ingrid Geldof Design, won the Supreme Bathroom Design 2018 Award for an elegant ensuite bathroom.