A group of Bethlehem homeowners is fighting to halve - at least - the size of three over 30m high protected trees hanging over their properties.
The London plane trees growing in the backyards of 45, 49 and 53 Wakefield Dr and have been protected by the Tauranga City Council since 1995.
Homeowner Heather Grace said the trees negatively affected eight properties on Wakefield Dr and Edwin Grove.
Grace said it would have made sense to protect the trees 24 years ago because the area was nearly barren and being subdivided.
Today it was "filled with trees" including a leafy reserve down the road.
In that time she said the three protected trees had doubled in size and were overhanging properties, causing both safety hazards and a nuisance that was getting worse each year.
Branches hung too close to the houses for comfort and storms routinely brought down limbs taller than she was, which residents had to clean up.
"London plane trees are wonderful in a park, but not when they are sandwiched between houses.
"Yes, the trees were here first, before the houses, but the council has not maintained these trees to an appropriate size," she said.
The protections meant there was little homeowners could do without an expensive and risky resource consent process likely to attract opposition.
She called for the council to foot the expected $10,000 bill for consenting and to reduce each tree's height and width by half.
"Our aim is not to get them removed ... our aim is to have them managed."
She presented residents' case to the council last week.
Councillors Larry Baldock and John Robson supported her suggestions but said removing the trees and replanting more appropriate varieties might be the better option.
The council agreed to have staff look into the options and report back.
Parks and environment team leader Warren Aitken told the Bay of Plenty Times the council had more than 30 inquiries about the trees in the last five years.
The council had recently approved a resource consent to "crown reduce" - trim the periphery - the tree at number 45, he said.
Just under half of Tauranga's 338 protected trees were on private property and, like listed buildings, were the property owners' responsibility.
Owners had to work within set conditions and should do due diligence before buying a property with a protected tree.
The council used "best-practice arboriculture" to maintain protected trees to the New Zealand standard, and could do some minor works without resource consent.
It could also help owners with aspects of the process for more substantial work if it was justified, and usually waived consent application fees, he said.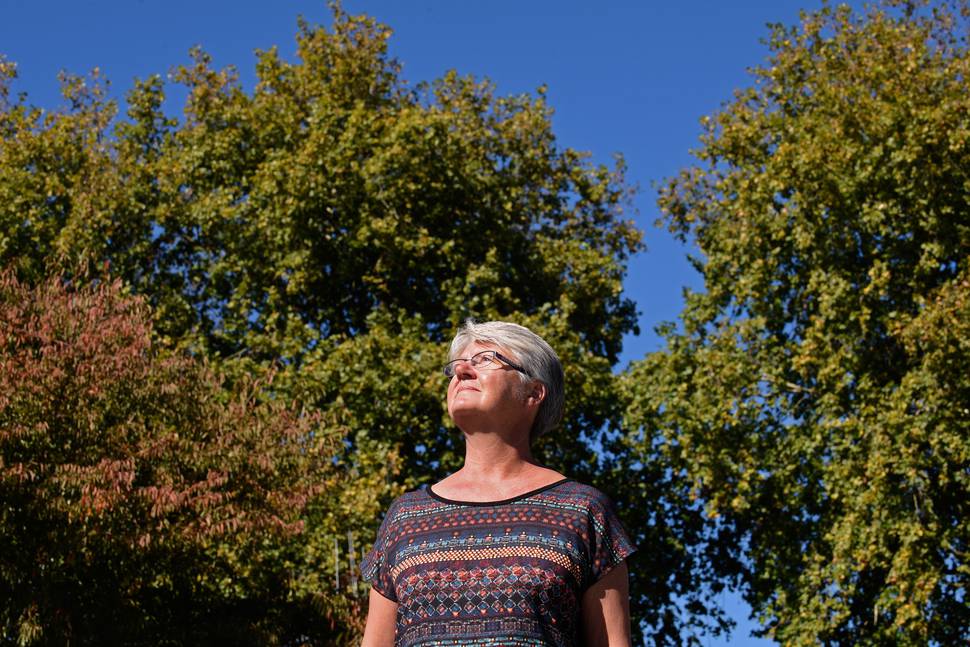 Aitken said the $10,000 cost for a notified consent process only applied if there was no acceptable justification for the works.
Mary Dillon, former Tauranga councillor and long-time tree advocate, said Bethlehem was the first place in Tauranga to get a protected tree register, prompted by concerns of residents about trees being "bulldozed" for housing.
She said the city needed as many trees as possible to counteract the impact of air pollution and had protected only "a handful", of which few were over 25 years old.
The resource consent process was there for a reason - to look after trees and enable public debate - and she did not think it should be the council's job to pay.