International pop singer Ed Sheeran has been kicked off his top spot on the NZ music album charts by Katikati's Marcus Abraham and his reggae band Tomorrow People.
Tomorrow People's new EP BBQ Reggae debuted at the top of the album charts this week, a spot Sheeran has held since December 31 with his album Divide.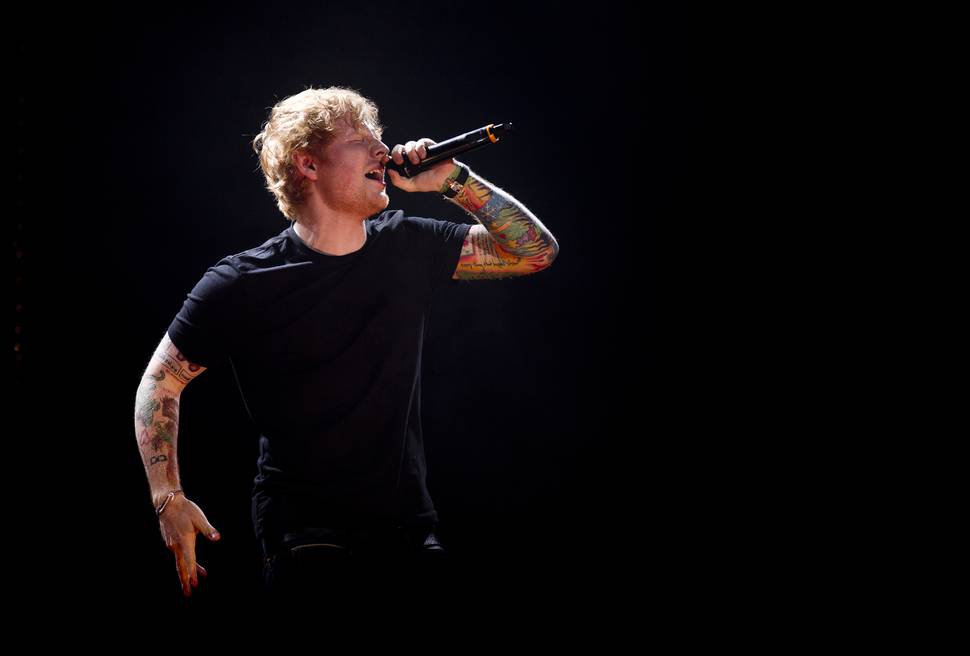 Recorded Music NZ Limited's chart compiler Paul Kennedy said this was a major feat for many reasons. One was that a Kiwi band had tipped an international superstar off the top spot and the other was they had done it with predominantly with physical sales.
"It's certainly an impressive feat," Kennedy said.
He said it was great for New Zealand music, particularly because it proved Kiwi musicians had "that kind of pulling power".
Kennedy said the album charts were calculated by physical album sales, streaming and digital sales and although he couldn't say how many physical sales Tomorrow People had made, he said it was a major factor in their success for that week.
Tomorrow People released their eight-track EP exclusively at Tauranga's One Love reggae festival, which was held at the Tauranga Domain on January 27 and 28.
Fans were able to purchase copies of the EP there ahead of the digital release on January 29, including some signed copies as well as meet band members.
Tomorrow People's debut held the top spot for the week of February 4-10, with calculations done from Friday until midnight on Thursday.
Abraham, who is the lead vocalist of Tomorrow People, said he was humbled by being able to top the charts with mainly physical sales.
"Music's so available online, you don't need to go out to the shops, you can sit on your phone," Abraham said.
"Making the release exclusive at One Love before everyone in New Zealand got to get their hands on it", was a major factor, he said.
He said to take the spot from Sheeran was a major milestone that all band members were excited about because Sheeran was a "massive musician that we all look up to".
"It's quite humbling," he said.
"Everyone's a fan of Ed Sheeran, to be able to steal it he'd probably be happy for us, that's the cool thing about it."
Sheeran will perform in New Zealand next month, and although Tomorrow People did not make the cut to open for him, Abraham said they would love to join him on stage if given the chance.
He said as a group Tomorrow People were always looking for new ways to stand out and releasing their album at One Love, where thousands of reggae fans were at one time, was a smart move.
"You need to be one step ahead."
Abraham and Tomorrow People have their sights set high - they're aiming towards being included in the Grammy Awards one day and being mentioned in the same sentence as artists they looked up to.
In the meantime, however, Abraham would love to see a reggae-specific genre being singled out at the Vodafone New Zealand Music Awards rather than being grouped into the roots category because it was such a massive genre in New Zealand.
He hoped their number one spot would prove to the wider music industry the reggae genre was one with pulling power and decision makers would take notice.
"[Reggae musicians] can make good music."