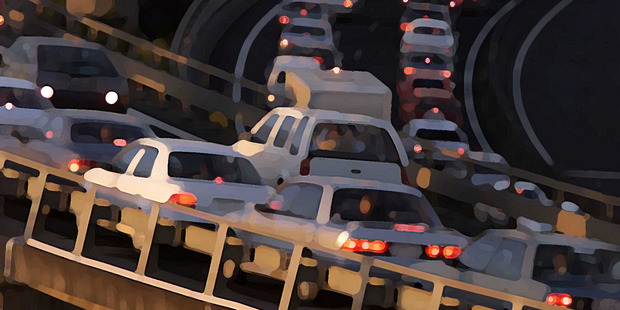 Aucklanders face heftier transport costs under either funding option put forward by an advisory group to Mayor Len Brown, but road charges are picked to provide better payback.
Levying drivers to use existing roads through motorway tolls, or charging them to pass through cordons on other congested arterial routes, could cost the average household between 80c and $1.10 a day, for travel-time savings of about 95c.
That compares with a return of just 50c from an average extra daily cost of 70c to 75c if more fuel taxes are raised on top of "significant" rates rises, according to a discussion paper which the mayoral panel is publishing today for public comment.
Are congestion charges the fix for Auckland's traffic woes? Here is the latest selection of Your Views:
Note: You must vote 'Yes' or 'No' in order for your comment to be consider for publication.