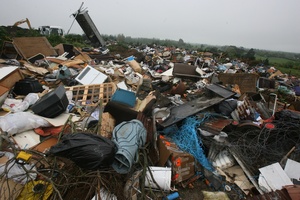 Entering a war zone is how cleaning supervisor Leon Lyford describes a typical seven-hour shift for him and his 25 co-workers, tasked with clearing up after hordes of drunken Auckland CBD revellers party into the small hours.
"I've had bottles thrown at me while on my motorbike and giant metal bins rolled at me by gangs of yobs," Lyford, 64, sighs. "I've had staff assaulted, equipment stolen ... and as for the foul-mouthed abuse, sadly, you just get used to that."
Lyford has been in the job almost four years. He said the work was becoming increasingly dangerous and revealed some city centre spots are almost no-go areas at certain times of the night.
Is Auckland New Zealand's dirtiest city? Here is the latest selection of your views.