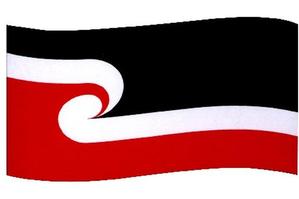 The Tino Rangatiratanga flag is now the official symbol of Maoridom, but Maori leaders disagreed yesterday over whether it will ever fly officially at Waitangi.
Prime Minister John Key and Maori Party co-leader Pita Sharples have announced the flag will fly on the Auckland Harbour Bridge, at Parliament and at Premier House, the PM's official residence, on Waitangi Day.
It will also fly at the Governor-General's official residences in Wellington and Auckland. An official said that would be "in the spirit of the Prime Minister's announcement".
Should the Tino Rangatiratanga flag be used on Waitangi Day? Here is the latest selection of Your Views: