Madeleine McCann's parents fell out with both the Portuguese and British police investigating her disappearance, a leaked report revealed today.
Gerry and Kate McCann's relationship with detectives became so poor that they refused to share information dug up by their own private investigators, according to Daily Mail.
A Home Office report ordered by then Labour minister Alan Johnson before the 2010 election shows that the couple's "turbulent relationship" with police led to a breakdown in trust.
It says that the McCann's felt badly treated by the Portuguese authorities who closed the investigation into Madeleine's 2007 disappearance.
But when the Met Police came in they then fell out with police in Praia de Luz - and later the McCanns too, the report says.
Johnson wanted to find out if the Met should intervene further in the case so the Child Exploitation and Online Protection Centre investigated.
It was commissioned in late 2009, completed by March 2010 and published in May 2010, MailOnline understands.
n May 2011 the Home Office launched the Scotland Yard review of the case. The Met's investigation has cost £11million so far.
The report, seen by Sky News' Martin Brunt, said: "It is clear that from the beginning the McCanns felt there was a lack of clarity and communication on the part of the Portuguese police.
"Despite the involvement of British consular staff, they were, by their own accounts, left for long periods without any updates or communication with the investigators.
"They state they were taken to the police station on more than one occasion and then left for hours waiting to speak to someone who never materialised.
"They describe this situation as inhumane, with no real consideration for their emotional and physical wellbeing."
The report also reveals tensions between the Portuguese and British police, with the Met accused of acting "like a colonial power".
The report says: "Clearly, the McCanns have had a turbulent relationship with both Portuguese and UK law enforcement. They now openly acknowledge that there is a distinct lack of trust between all parties."
The police in Britain and Portugal say they are working together to find Madeleine, who vanished on May 3 2007.
Yesterday it emerged the former Portuguese detective Goncalo Amaral has claimed Madeleine's body was cremated in a TV interview that will add to her parents' anguish.
The detective, one of the leading investigators early in the case, made the wild statement hours after her parents vowed to take him back to court over other claims.
Amaral made his latest statement on a TV documentary to be aired on the 10th anniversary of her disappearance from the Praia da Luz resort in Portugal.
It comes just hours after a moving interview with her parents, in which they revealed they have still not given up hope on seeing Madeleine again.
Amaral said she may have been hidden in another British woman's coffin as she was cremated, and said the church where Madeleine's parents prayed was key.
He said: "We had information three figures went into the church via a side door at night. They had a box and there was to be a cremation of a British woman.
"It is possible the child's remains were in this box and cremated as well. The parents had the key to the church," reports The Sun.
The claim is the latest spark in a long dispute between Amaral, who was booted off the Madeleine case, and Kate and Gerry McCann.
Amaral, 57, claimed in The Truth Of The Lie that Madeleine died at the McCann's holiday house and Kate and Gerry covered it up.
The McCanns won a libel case against Amaral in 2015, and he was ordered to pay them 250,000 euros (£209,000) each in damages.
But this was overturned on appeal and that decision upheld in another court this April, meaning Amaral is now able to sue the McCanns for damages potentially totalling tens of thousands of pounds.
During the interview, BBC presenter Fiona Bruce asked the McCanns: "One of the police officers in Portugal has been a thorn in your side for many years, he was thrown off the investigation but then he wrote a book ... and you fought it through the courts.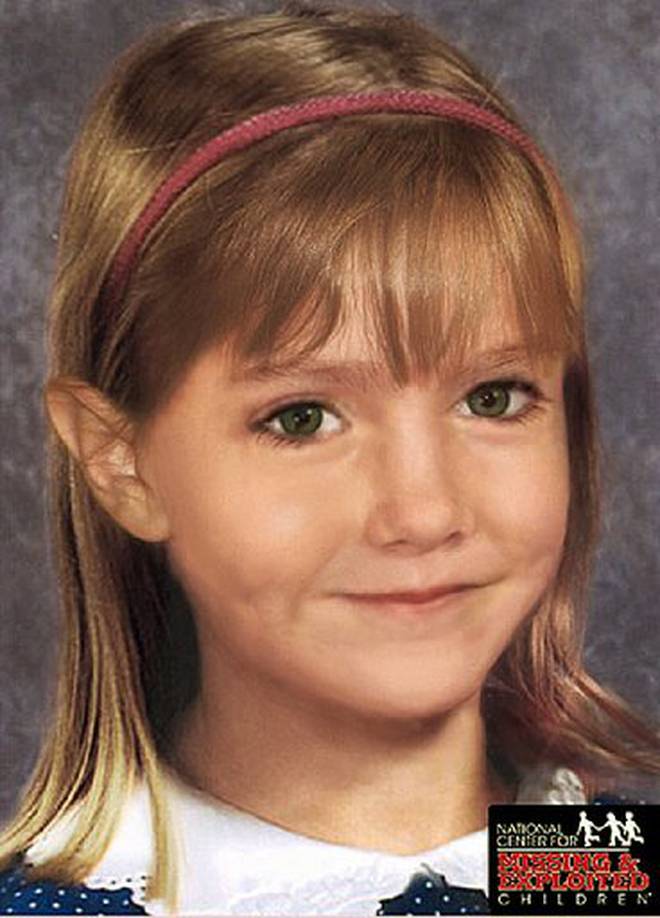 "At the moment you've lost and he's won. Is this the end for you now, are you going to continue to fight him?"
Mr McCann replied: "I think the short answer is we have to because the last judgment I think is terrible."
Today a flower garden in tribute to the 140,000 children who go missing annually in Britain has been opened on the eve of the 10th anniversary of Madeleine McCann's disappearance.
The floral memorial, nestled deep in the lush green lawns of Chiswick House in west London, was opened with a performance by the Missing People Choir.
The group, which recently melted hearts on Britain's Got Talent, is made up of families with loved ones who have vanished.
Sarah Godwin, whose 18-year-old son Quentin went missing in 1992, said: It's absolutely beautiful, I'm stunned.
"It's going to be lovely to come back here, see the plants growing ... and just be able to sit here and think about my son and other missing children.
"My son was a very passionate gardener and kept bees ... so the nature aspect means quite a lot to me.
"Spring has that lovely feeling of warmth and renewal after winter, and May is when my son went missing, so it's pretty powerful."
The garden was created by designer Esra Parr, and features many species of forget-me-nots.
It is part of the charity Missing People's countdown to International Missing Children's Day on May 25.
Peter Boxell, whose son Lee disappeared in 1988, said standing and singing in the garden "filled me with so much emotion".
Mr Boxell, who wrote the lyrics to the song I Miss You, added singing was "really healing for us to get our emotions out".
Missing People chief executive Jo Youle said the permanent floral feature would be a place for families to "reflect and remember and be reassured that there are others who are thinking of their missing loved one too".