The woman who wanted to bring British photographer David Hamilton to justice for allegedly raping her has branded his apparent suicide as a "cowardly act".
Flavie Flament, a French radio presenter, has told friends that she is inconsolable after hearing of the 83-year-old's suspected suicide.
Hamilton's body was found in his Paris flat on Thursday night, just days after he pledged to take four women, including 42-year-old Flament, to court for libelling him.
Flament said the act would not undo what she said she endured and she had been silenced.
Speaking to the Sunday Times she said: "We are condemned to silence. It's horrible.
"We can't be heard any more. We are stunned."
Her book, The Consolation, led to Hamilton being publicly exposed as an alleged predatory paedophile.
But his alleged victims could not take him to court because the age limit in France for pressing for charges of rape of a minor is 38.
This led to Flament and the three others, who have not been identified, being invited to work with the French authorities to bringHamilton to justice.
In an interview with the Sunday paper, Flament said she had been raped in the shower by the photographer aged 13.
She described lying on a towel outside on the terrace when the photographer put his face between her legs, kissed her and led her to the shower.
The mother-of-one said she remembers pain and disgust.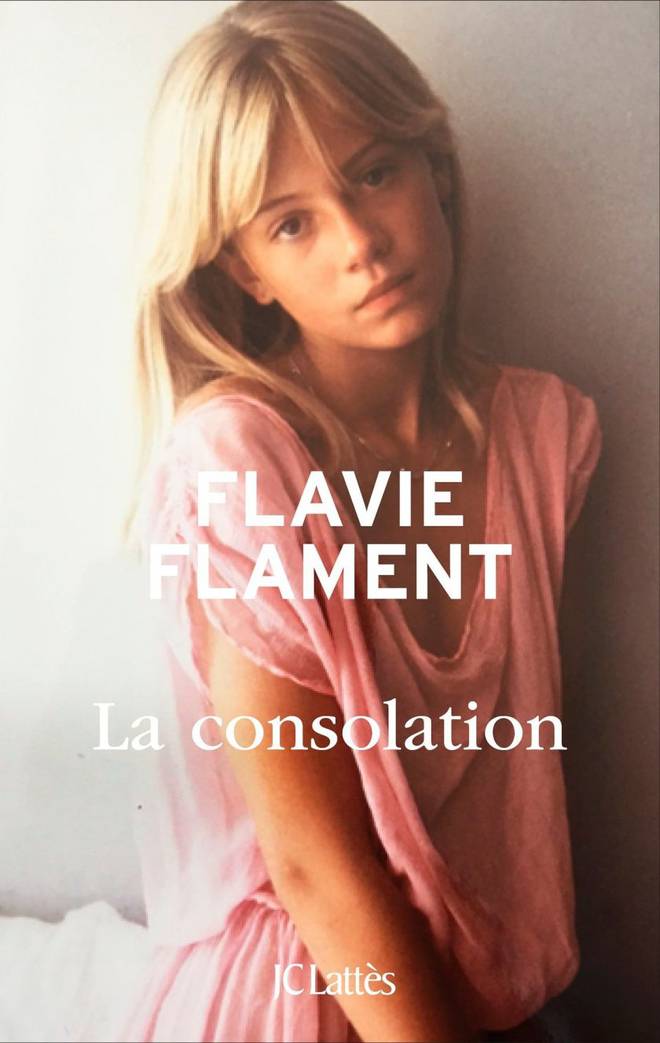 She said on her second visit to the photographer's flat in Cap d'Agde, he appeared at the door naked but for a camera around his neck.
She recalled: "That would have been a good moment for my mother to say 'OK, we're leaving now' but instead it was just, 'what time shall I pick her up?'"
"I remember then looking into his eyes, and then down again, then up again -- I couldn't believe it."
She added that she knew something was not right, "but there was no one around to help".
Flament said she remembered nothing as she was repeatedly taken back to the flat, suffering from traumatic amnesia.
The presenter is now to head a body in France that will examine whether to change the statue of limitation for sex crimes against children in France.
Flament said: "I want to expose the absurdity of the law. Nothing will stop me."
Karina Hocine, Flament's editor, said: "Flavie is devastated.
"They told us it was a suicide. Make no mistake that we're sharing a sense of horror at the situation and a sense of humanity.
"At the same time there is a sense of immense revolt because there will not now be any time for justice to do its work."
London-born Hamilton, who lived by himself in Montmartre, was found in "an asphyxiated state" by emergency workers.
Hamilton had said of Flament's allegations: "Clearly the instigator of this media lynching is looking for her 15 minutes of fame by defaming me in her novel.
"I will take several legal actions and it will be for the courts to condemn those responsible for this defamation."

Where to get help:
• Lifeline: 0800 543 354 (available 24/7)
• Suicide Crisis Helpline: 0508 828 865 (0508 TAUTOKO) (available 24/7)
• Youthline: 0800 376 633
• Kidsline: 0800 543 754 (available 24/7)
• Whatsup: 0800 942 8787 (1pm to 11pm)
• Depression helpline: 0800 111 757 (available 24/7)
• Rainbow Youth: (09) 376 4155
• Samaritans 0800 726 666
• If it is an emergency and you feel like you or someone else is at risk, call 111.