An Australian man found an alternate use for a broom last week when he used one to hit a great white shark in the eye.
Port Fairy angler Dan Hoey posted the footage on Friday along with the comment: 'B***** thing was not shy!'
In the film the 5.5m great white, can be seen swimming up to the boat and surfacing as if to take a look at the people on board.
Attempting to drive the predator away, Hoey grabs a broom from on board the boat and gives it a shove as it swims away.
The poke only seems to make the shark more interested in the vessel however, and it is soon back for another look.
Hoey, who was with his brother and a client, believed the shark was going to damage the boat's engine so he grabbed a garden broom to fend it off.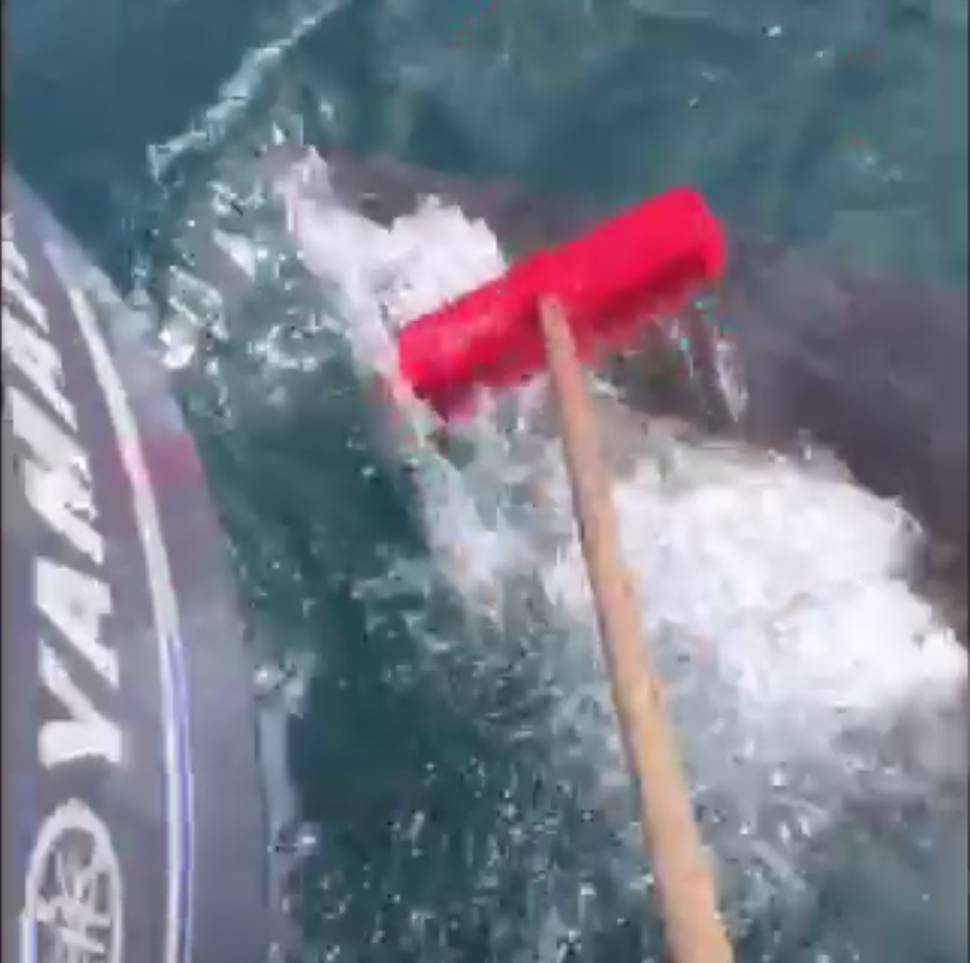 "Once she got the cage filled with bait we thought she was done but then she came back wanting more," he said.
"I tried to push the shark away from our boat, but she kept coming back to have another look at the motor."
Hoey said he was "in absolute awe of her."
"I've seen sharks in the past and they've been quite stand-offish but this one was very fired up," he said.
"She was quite aggravated, I think she was attracted to the outboard motor and propeller."
After 20 minutes Hoey admitted defeat and found another fishing location.
Hoey's wife, Rachael, said it took a couple of days for the incident with her husband to sink in.
"When Dan came home and showed me the vision I didn't think too much of it because we are used to seeing sharks but after watching the video a couple of times it's only just hit me how full on it was," Rachel said.
"The shark tried to take a chunk out of the motor, and it left some marks and scratches."
The couple own Salty Dog Charters, a fishing business which has been operating out of Port Fairy for four years.