Donald Trump sparked outrage today by suggesting that the United States should "seriously" consider profiling Muslims as an anti-terrorism measure.
In a Sunday interview with Face The Nation on CBS, the Republican frontrunner described profiling Muslims as a matter of "common sense".
"We really have to look at profiling," he said. "It's not the worst thing to do."
He added that he "hates the concept of profiling", but said "common sense" was more important than "political correctness".
At a rally last week, he said the government should begin launch "respectful" investigations into mosques in the US. When he was asked how he might go about this, he didn't suggest any specific methods.
Late last year, he called for a "total and complete ban" of US borders to all Muslims temporarily.
Of course, it was all likely just another instance of talk and no action. The whole idea is unconstitutional in the US.
Trump's fresh proposal contradicts Justice Department policy, which explicitly prohibits profiling on the basis of race, religion, ethnicity and national origin.
That profiling ban applies not only to federal agents but also to local law enforcement officers who participate in federal task forces.
But hypothetically, has suppressing a religion in a constitutionally "free" nation ever worked?
The country where Islam is illegal
Welcome to Angola, a nation in southern Africa where Islam has no legal status.
The country's religious demographics mirror those of the United States, in that roughly three quarters of its citizens identify as Christian, and roughly 1-2 per cent as Muslim.
The oil-rich country has previously been a viral talking point. In 2013, various reports sparked outrage after claiming the Angolan government had outright banned the religion based on a war against the spread of radical Islam.
They seemed to originate from an article by La Nouvelle Tribune, a newspaper published from the French-speaking West African nation of Benin, that claimed all mosques would be closed down and destroyed in response to "the fear of radical Islam".
These reports were not true, and prompted South African newspaper The Daily Maverick to suggest the reporters were hoping the "ban Islam" myth would inspire a global trend.
The Islamic Community of Angola said eight mosques had been destroyed in the space of two years, with anyone found guilty of practising Islam risking being found guilty of breaking the law, The Guardian reported.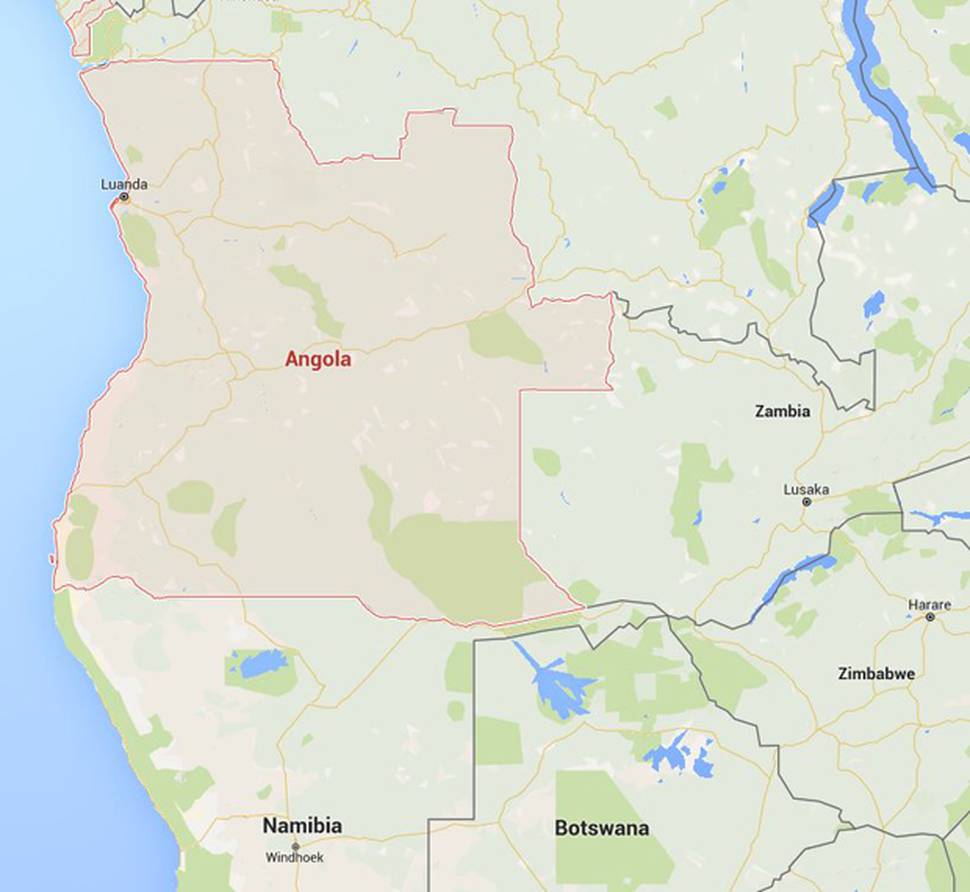 Manuel Fernando, director of Angola's National Institute for Religious Affairs, denied reports of mosques or Muslims being targeted.
"There is no war in Angola against Islam or any other religion," he told the AFP.
"There is no official position that targets the destruction or closure of places of worship, whichever they are."
The reality is a little more complicated than that.
The Angolan Constitution technically guarantees freedom of religion. The 2010 document prohibits discrimination on the basis of race, gender, belief system, disability, language or social status.
But there's a twist: only religious groups with at least 100,000 members can be recognised as a legal, official denomination.
The vast majority of Angola's 24.3 million population is Christian, with churches remaining a key forum for political and social organisation.
Life as a Muslim in Angola
It seems adherents of Islam have been given special attention in Angola over the past few years - and not in a good way.
There are roughly 90,000 Muslims in the country, with the majority being immigrants from West Africa and Lebanon.
This figure puts them in a tricky situation - they're not given permission to build mosques or open Islamic schools, and, judging by recent cases, these can be demolished without notice.
According to the Angola International Religious Freedom Report for 2011, issued by the US Department of State, abuse of religious freedom occurs despite the constitution.
It reads: "The Muslim community claimed they could not practice Islam freely because the government does not recognise Islam and selectively intervenes to close mosques, schools, or community centres."
It was alleged that in November of that year, local authorities in the Luanda Province forcibly tore down a large tent that was being used a mosque. It was alleged that authorities used "excessive force and intimidation", after arriving unannounced with heavily-armed guards. They gave no written order of a violation, and offered no compensation for the damages and destruction.
The same report alleged that a separate Muslim group made an official application to build a large, permanent mosque on their own purchased land. Several months went by and they did not receive a response. Eventually, the group just began construction. Shortly after, local authorities showed up and destroyed the foundation, without providing citation for an offence or a denial of the initial application.
The 2012 Religious Freedom Report made similar allegations. In one case, a Muslim group was reportedly twice prevented from building a mosque, despite having a license to do so. It said police destroyed the foundation and directed the group elsewhere.
In another, the National Criminal Investigation Police was alleged to have chained the doors on a large residential building being used as a mosque by local Muslims, without warning. The community was told it was not allowed to pray there.
Reporting on the controversy around this, US government-funded news site Voice of Americaclaimed to have obtained a document of the Angolan government ordering officials to demolish the "Zango 1" mosque in Viana Luanda, east of the capital. The order said it had been built without authorisation.
The restrictions don't seem to have stopped Angola's Muslim population from practising their faith altogether.
Just last week, Sheikh Uthman Ibn Zaid, an imam at Masjid Nur al-Islam in the Angolan capital of Luanda, confirmed to Anadolu Agency that they had begun fasting for Ramadan.
But whether or not the religion will be granted legal status there is yet to be determined.