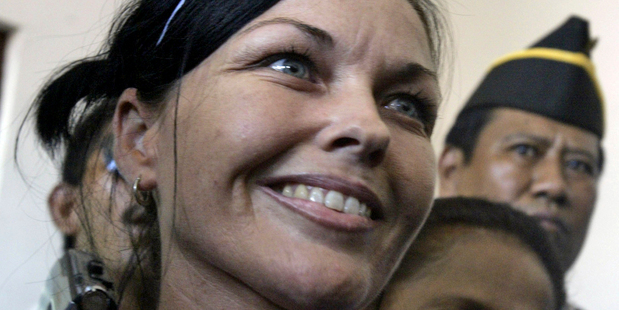 Schapelle Corby's parole will be monitored more strictly and she will get a severe warning after her boyfriend was charged with possessing marijuana.
Ben Panangian, 32, was allegedly in possession of marijuana when he arrived at a Nusa Dua address police were raiding for drugs on August 20.
A police report says he tried to run from the scene and threw an item on the ground, which was later found to be marijuana.
A later search of his Kuta home turned up more marijuana, police say.
Corby, 37, is free on parole in Bali under the condition that she stay away from drugs and crime.
Parole board boss Ketut Artha says officers will now watch the convicted drug smuggler more closely.
He may also personally warn her about the company she is keeping - but he won't revoke her parole.
"With this case, we will tighten supervision for her," he said.
"We will also warn her and visit her more often. Early next month she is due to report [to the parole office] and we will warn her."
Police said they had no plans to investigate Corby because the pair's relationship is unclear.
Corby's parole officer has also said she never mentioned a boyfriend in her counselling sessions.
Corby met Panangian, a surfer, behind bars in Kerobokan jail. He was freed before she was, but since her release in February they have been photographed together in Kuta.
Panangian faces up to 12 years in jail if he is found guilty of the drug charges.
- AAP