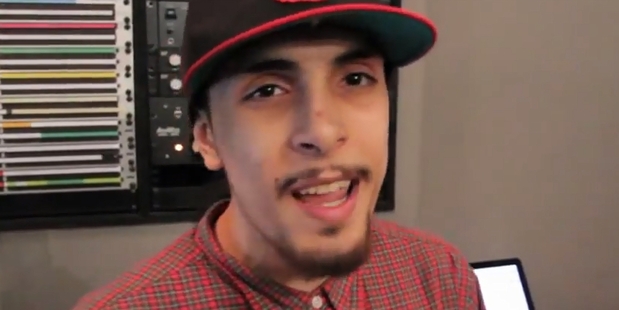 A British extremist who is one of the suspects in the murder of James Foley is the son of an alleged al-Qaeda terrorist awaiting trial over the bombing of two United States embassies that killed 224 people.
Adel Abdel Bary, 54, is the father of Abdel-Majed Abdel Bary, a 23-year-old former rapper from London who shares several physical attributes with "Jihadi John", the man who beheaded Foley in a video released by Isis (Islamic State) last week.
Bary, an Egyptian who was granted asylum in Britain in 1993, was extradited from there to the US at the same time as the hook-handed imam Abu Hamza. He is said to have been one of Osama bin Laden's key lieutenants in the 90s.
He is being held at the Metropolitan Correctional Centre in New York, where he is due to be tried in November over the al-Qaeda bombings of the US embassies in Kenya and Tanzania in 1998. He faces 213 counts of premeditated murder over the bombing in Nairobi and 11 over the attack in Dar es Salaam.
He is also accused of conspiracy to use weapons of mass destruction, among other charges.
Abdel-Majid Abdel Bary, who posted a picture on Twitter of himself holding a severed head, went to Syria to fight with Isis after leaving his family's 1 million ($1.9 million) home in Maida Vale, west London.
Whitehall sources have also said it is possible that the man whose voice is heard in the video, identified as "John", may not be the hooded figure shown in it.
Isis may have used a British voiceover to add shock value and make it harder for the security services to identify the killer.
Some experts who have analysed the video of Foley's death have concluded that at least two people took part in killing him.
Two different knives appear, one held by the British jihadist who speaks in the video, and a second on the ground next to Foley's body.
Read more:
* Family of murdered journalist: 'We have never been prouder'
* Social media pushes back at militant propaganda
* US attacks Isis despite hostage threat
One forensic analyst has suggested the British killer is only pretending to cut Foley's throat, as no blood is seen, despite the knife being drawn backwards and forwards six times, and Foley does not struggle, which could mean he had been told the film was a stunt.
Foley wrote a last letter home in which he wrote of a "yearning for freedom" and detailed his most cherished memories of home.
He also described how he and other hostages passed the time playing chess using scraps in their cell and, aware that he might be killed, gave instructions on who should inherit his possessions.
Foley, 40, asked his family to "stay strong" for him in the letter, which was memorised by a fellow hostage who dictated it to the Foley family when he was released in June.
The hostage could not pass on the letter itself because the kidnappers confiscated all such documents.
The Foley family released the letter yesterday on their Facebook page. The journalist said he was being held in a cell with 17 other hostages, which had made his time in captivity more bearable.
Foley said the hostages would spend days at a time preparing lectures to deliver to the other men being held.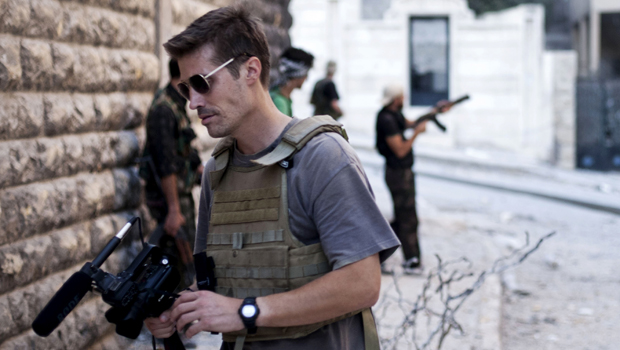 James Foley in Aleppo, Syria. Photo / AP/freejamesfoley.org, Manu Brabo
He went on: "I have had weak and strong days. We are so grateful when anyone is freed; but of course yearn for our own freedom."
Foley told his family who should inherit his savings "if there is any money left in my bank account" and said he was "so proud" of his brother Michael.
To his brother John, serving in Germany with the US Air Force, he humbly passed on his thanks for being so welcoming when he stayed with him and his wife, Cress.
He described his sister Katie, 26, as "the strongest and best of us all".
The letter was dictated to the Danish photographer Daniel Rye Ottosen, who was released in June after committing the words to memory.
When he was freed, he phoned Foley's mother Diane and repeated the lines.