Shooting down of an Iranian passenger jet by the USS Vincennes in 1988 shows downing of Flight MH17 could trigger a dangerous chain reaction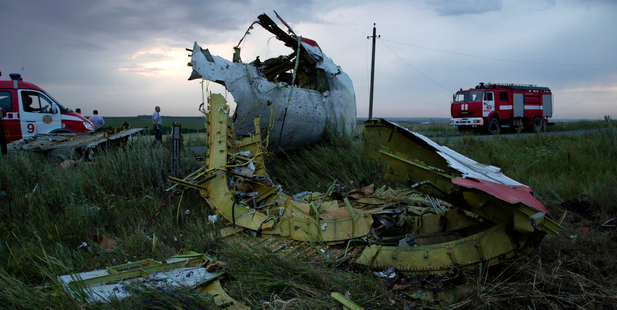 If history is anything to go by, the downing of Flight MH17 over eastern Ukraine could trigger a dangerous chain reaction.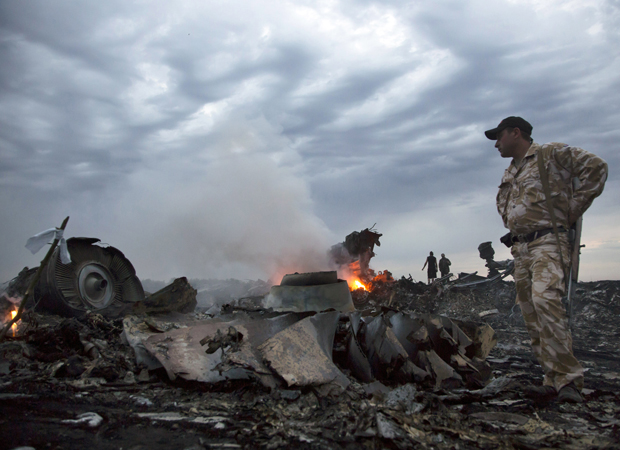 People walk amongst the debris at the crash site. Photo / AP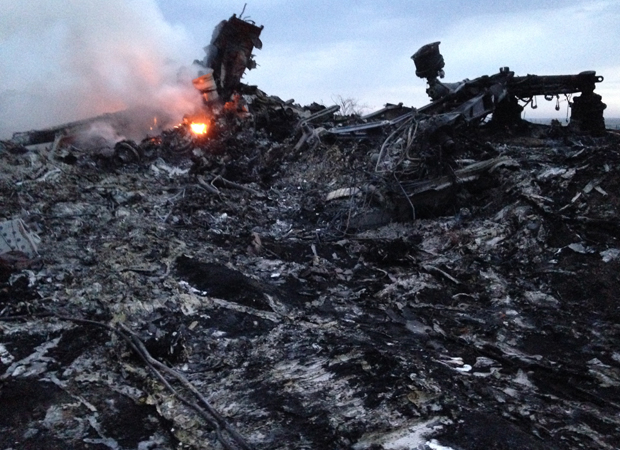 Smoke rises up at the crash site. Photo / AP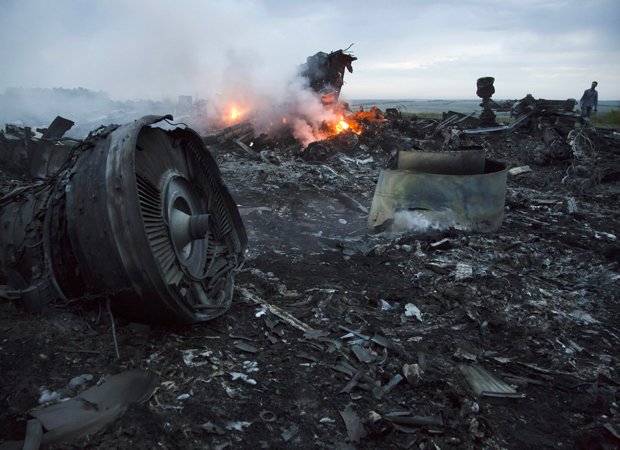 A man walks amongst the debris at the crash site. Photo / AP
It was back in 1988 when the captain of the USS Vincennes, a naval warship patrolling the Persian Gulf, fired upon an Iranian passenger jet that was on a routine flight to Dubai.
The attack - which led to the deaths of nearly 300 people on board - triggered international outrage. Iran described it as a "barbaric massacre" and vowed to "avenge the blood of our martyrs".
Read more:
• Kiwi confirmed dead in MH17 crash
• Flights taken over war zones 'because it's cheaper'
• MH17 intercepted call: 'We just shot down plane'
American officials claimed at the time that the jet's pilots had strayed from their normal course and ignored repeated radio warnings.
The attack had grave repercussions. Nearly six months later terrorists planted a bomb on the Pan Am jumbo jet which exploded over Lockerbie, killing 270 people.
A Libyan agent was later convicted of the bombing. However there was widespread speculation that the attack was in fact masterminded by the Iranians in revenge for their own catastrophe six months earlier.
The tragedy of Malaysia Airlines Flight MH17 also stirred memories of a Soviet-era aviation incident.
In September 1983, Korean Airlines flight KAL 007 was nearing the end of its journey over the Kamchatka Peninsula, an enormous spur of land which juts south from Russia's Pacific coast, when it attracted the attention of Soviet radar.
The pilots had been unaware they were straying over a region home to some of Russia's most sensitive military bases.
Soviet fighter jets were scrambled, and their pilots attempted to make contact with the Boeing 747.
Receiving no reply - and with the passenger plane veering drastically off course - one of the fighter jets fired a heat-seeking missile, bringing the plane down in the Sea of Japan. All 269 passengers were killed.
An investigation later concluded that the pilots of flight KAL 007 had flown off-course due to a navigational equipment failure which had not been noticed by the pilots.
There was also considerable confusion because the Boeing 747 looked similar to surveillance aircraft often used by the American military along Russia's east coast. Given the time of night, the fighter pilots were unable to identify the Korean aircraft as civilian.
The 1983 disaster was not the first deadly aviation incident involving Korean Airlines and the Soviet Union.
Only five years previously two people were killed when the Soviets forced a Korean Airlines passenger jet to land after it veered into Russian airspace.
Watch: Fireball from Malaysia plane impact