When Facebook arrived here, it quickly became an emblem for progress and freedom in post-Taliban Afghanistan.
But as a bitter electoral dispute takes hold of Kabul, both Afghan and foreign officials worry that social media is now worsening Afghanistan's ethnic and political fault lines. What once appeared to be a long-awaited outlet for expression - promoted heavily by Western officials - is now something the Afghan government is trying desperately to censor.
Already, Afghans on either side of the dispute have reverted to rhetoric reminiscent of the country's civil war in the 1990s. Ethnic Tajiks, supporters of presidential candidate Abdullah Abdullah, have taken aim at Ashraf Ghani, his rival in the June 14 runoff election, calling for his death. Ethnic Pashtuns have responded by emphasizing ethnic solidarity over national unity.
In other countries, this might be accepted as a part of a lively democratic process. But in Afghanistan, where the brutal war between the nation's ethnic groups is still fresh, many worry that vitriol exchanged on social media platforms will only precipitate bloodshed.
The Ministry of Communication and Information Technology plans to block accounts "that are posting inflammatory issues, insulting people and posting against the national interest and national sovereignty," said Nasrat Rahimi, a spokesman for the ministry. He said the government has contacted Facebook about the issue but did not explain how the accounts would be blocked.
Even the United Nations has expressed concern about the prospect that a Facebook post or a tweet could trigger violence.
"Using these platforms for communication in ways which could increase tensions or incite violence is not conducive to the historic electoral process currently underway," Jan Kubis, the top U.N. representative in the country, said in a statement.
After the runoff election, Abdullah alleged that government officials had conspired to stuff ballot boxes on behalf of his opponent. Since then, Abdullah has effectively opted out of the political process, urging his supporters to take to the streets and refusing to accept the official results (yet to be released).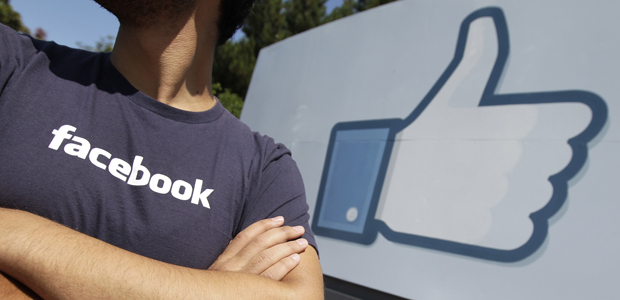 The United Nations has expressed concern about the prospect that a Facebook post or a tweet could trigger violence. Photo / AP
"We have two options: Death or the Presidential Palace," some Abdullah supporters have posted on Facebook, suggesting violence to come if their candidate isn't declared the winner.
"Pashtuns, wake up!" says one meme circulated by Ghani supporters and playing the ethnic card.
Another image on Facebook shows a group of heavily armed Abdullah supporters and is captioned, "They are ready."
Many Afghans, particularly those in traditional religious roles, have been angered by the use of social media, which appears to be exacerbating a looming crisis rather than allowing for a peaceful dialogue.
"This is indeed against ethics, democracy, patriotism, Islam and national unity," said Enayatullah Baleegh, an adviser to the president and a member of the country's top religious organization, the Ulema Council.
For years, the United States and other Western governments encouraged the use of social media as a basic freedom of expression. The U.S. Embassy sponsored a Social Media Summit in Kabul last year that promised to "create a strong community of Afghan social media users."
"People may take what they see on social media serious, as an affront to their leader, tribe or ethnicity," said Najib Mahmoud, a professor at Kabul University and regular Facebook user. "Any abusive language or disrespect to one or the other side can add more fuel to the crisis."
- The Washington Post