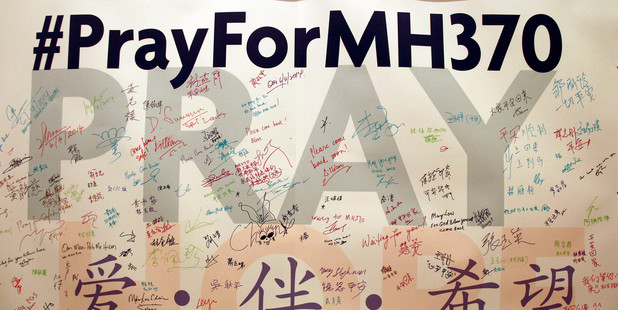 A Kiwi who has 15 years' experience in ocean searches could be leading the search for missing Malaysia Airlines flight MH370.
Rob McCallum led the search for Air France flight 447 in 2011 and runs a company specialised in deep water search and scanning based in the United States.
He told Fairfax Media his team would find the missing plane.
The plane has been missing since March 8 when it vanished between Kuala Lumpur and Beijing with 239 passengers on board, including two New Zealanders.
Read more:
• Search authority backs doubts over MH370's grave
An area of the Southern Indian Ocean that has been the focus of the search for the plane has been ruled out as the final location of the plane.
Australian officials have so far managed the search, but commercial specialists will be handed over the search by tender this week.
Mr McCallum told Fairfax media it was time for the specialists to step in.
"I think the search for the black boxes was worth every effort but now that that effort has been expended, fruitlessly, it's time to stop and regroup and go into the full Monty version."
McCallum said that it was "absolutely imperative" to continue the search until the plane was found.
Watch: Can Bluefin-21 help?

"It does give a massive amount of closure to families, which is palpable and priceless."
It was also important to find what caused the tragedy to make sure the same fault was not replicated in the future, he said. "There are a lot of triple sevens flying around out there."
- APNZ