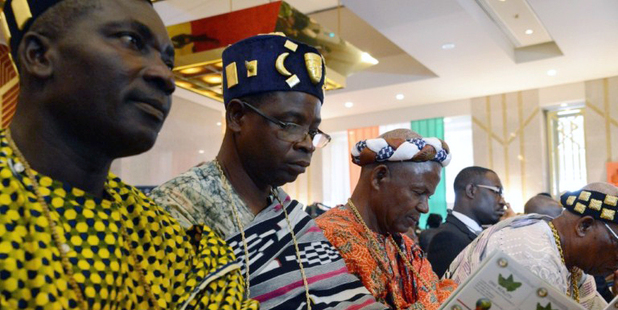 Guinea's capital is on high alert after an Ebola epidemic that has killed dozens of people in the southern forests was confirmed to have spread to the port city of two million people.
Eight cases have been confirmed in Conakry, the Guinean Health Ministry said, including one fatality. All infected with the contagious virus are in isolation in Conakry's biggest hospital.
Aid organisations have sent dozens of workers to help the poor West African country combat the outbreak of haemorrhagic fever.
The Health Ministry said 111 cases of haemorrhagic fever, including 70 deaths, had been recorded from January to March 28, a fatality rate of 63 per cent.
Most of the cases were recorded in southern Guinea but in the past two days it had spread to the capital.
The 15-member Economic Community of West African States appealed for help from the international community.
The tropical virus causes severe fever and muscle pain, weakness, vomiting, diarrhoea and, in severe cases, organ failure and unstoppable bleeding.
Further suspected cases are being investigated in Liberia and Sierra Leone.
Guinea has banned the consumption of bat soup, a popular delicacy, as the fruit bat is believed to be the virus host.
- AAP