Four things you should know about the ongoing search for Malaysia Airlines flight MH370.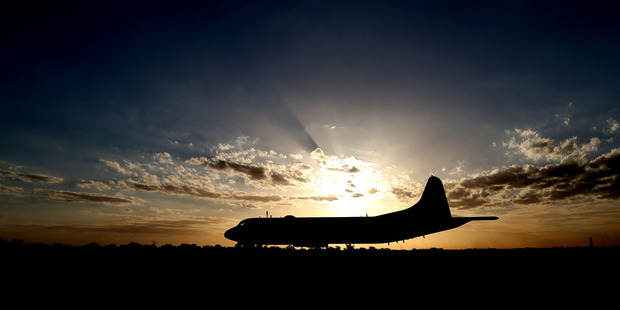 1. Where are they looking?
The search for the missing plane started off the coast of Vietnam on March 8. It expanded to include the Andaman Sea before eventually honing in on a remote area of the Indian Ocean about 2500km southwest of Perth, Australia.

A relative of passengers aboard the missing Malaysia Airlines flight expresses her frustration at the lack of information. Photo / AP
Search crews have focused almost exclusively on that patch of sea since an Australian satellite picked up two images of possible debris from flight MH370 on March 20. They initially canvassed an area of 23,000 square kilometres with no success. The Australian Maritime Safety Authority expanded the search to cover an area of 68,500 square kilometres this morning.
2. What leads are search crews working on?
Three sets of images provide strong evidence that flight MH370 ended up in the vast area of ocean off the west coast of Australia.
On March 20, after almost two weeks of fruitless searching, Australian Prime Minister Tony Abbott announced that a satellite had captured images of two pieces of suspected debris from flight MH370. One was 24m long. They were about 2500km southeast of Perth.
Two days later, a Chinese satellite image was released of possible debris about 3,170 km south west of Perth.
The most recent lead came from a French satellite which pointed to an area about 850 kilometres north of where search crews were looking.
However, the images were all days old by the time they filtered through to search teams, meaning the debris could have sunk or drifted far away from the pictured area. Search efforts have also been hampered by poor weather, the remote location of the suspected debris and the huge distances separating the areas where it has been discovered.
Read more:
• More planes join search
• Plane's captain 'got mystery call'
• 'Awesome' technology scours ocean
3. What is behind the plane's disappearance?
The simple answer is that no-one knows.
One pilot has posited the theory that an electrical fire was responsible for taking out the plane's communication systems and prompting its pilot to turn sharply off course in search of a port to land.

Royal Australian Air Force pilot Capt. Russell Adams, left, speaks to the media after returning from a search mission. Photo / AP
Other theories have pointed towards the plane's pilot Zaharie Ahmad Shah. It was revealed today that he received a mysterious phone call from a woman using a false name shortly before the plane took off for China. Earlier stories indicated that Malaysian authorities wanted to investigate whether the plane had been landed in a Taliban-controlled area.
4. How much is the search costing?
The cost of the international operation to find flight MH370 is already in the tens of millions.
The US alone says it has spent US$2.5 million on the operation. Australia's navy has pegged the cost of sending out a P-3 aircraft at A$76,840 each day, while its P-8 aircraft costs $42,740.
Malaysian officials have refused to comment on when they would give up the search, saying that it will continue for as long as hope remains that the missing plane will be found.
Watch more:
• Chinese satellite finds object near search area
• NZ helps search for Malaysian jet
• MH370 press conference in full
- nzherald.co.nz