Pilot took phone call from woman who had given false name shortly before aircraft took off for China.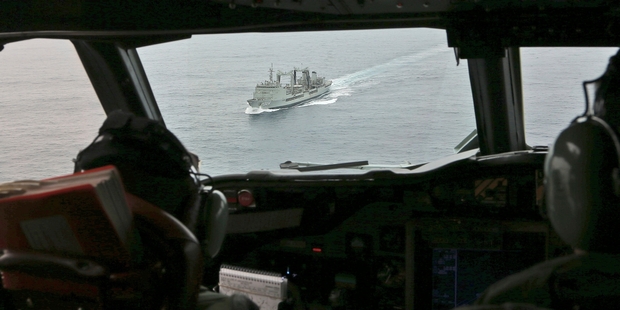 Another investigation has been launched into the captain of the missing Malaysia Airlines flight after phone records found he had received a call just before take-off from a woman using a false name.
The Daily Mail in Britain yesterday reported that Captain Zaharie Ahmad Shah took a two-minute phone call, on March 8 - the day MH370 disappeared.
The call originated from a cellphone using a pay-as-you-go SIM card. In Malaysia, anyone who buys such a card has to provide identification. In this case, the card was bought and signed for by a woman using a false name.The new investigation comes as a reinforced search continues over the Indian Ocean, with even more aircraft and ships being sent from various countries from around the world, including New Zealand.
Last night, there had been no news from the eight aircraft and ships searching for debris.
Images of possible wreckage, from a US satellite, were taken 2500km southwest of Perth, and analysed last Thursday.
Separate images released on Saturday, provided by a Chinese satellite, showed an object 22m long and 13m wide floating about 120km from where the first debris was spotted.
A civilian plane also spotted what it said could be a wooden pallet, but a Royal New Zealand Air Force Orion found only seaweed. The Orion dropped a datum marker buoy to track the movement of the material.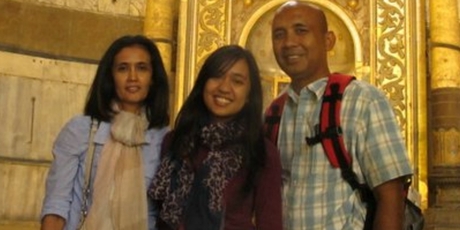 The Orion took off from the Royal Australian Air Force Base Pearce, at Bullsbrook near Perth, last night to help in the latest search and was expected back in the early hours of this morning.
Australian Prime Minister Tony Abbott said: "The more ships we have and the more planes we have, the more confident we are of recovering whatever the debris is."
Mr Abbott said the new satellite imagery and visual sightings were significant developments.
"Obviously we have now had a number of very credible leads and there is increasing hope - no more than hope - that we might be on the road to discovering what did happen."
Two Chinese and two Japanese aircraft have flown to the RAAF air base to join the four Australian and New Zealand Orions, American P8 Poseidon and civilian aircraft already hunting for the debris.Seven Chinese warships and other international vessels are steaming to the remote area.
But the search co-ordinator, the Australian Maritime Safety Authority, said the hunt remained a challenge and it "continues to hold grave fears for the passengers and crew on board the missing flight".
The authority yesterday expanded the 36,000sq km search area to 59,000sq km, divided into two areas, after the release of the Chinese satellite images and civilian sighting.
Meanwhile, Malaysia Airlines rejected claims that a consignment of lithium-ion batteries carried aboard MH370 could have burst into flames and caused the aircraft to crash.
Chief executive Ahmad Jauhari Yahya told a news conference the cargo was not considered hazardous as long as the packaging was done in accordance with International Civil Aviation Organisation and International Air Transport Association requirements.
But the US Federal Aviation Administration has recorded 141 air incidents involving batteries carried as cargo or baggage since 1991.
New Zealand sailor Rob Salthouse, who has completed three round-the-world yacht races, has seen this stretch of ocean first-hand. He remembers waves towering above him as high as a three-storey building.
"It's not until you're at the bottom of the swell that you realise how big and imposing they can be. You're a long way from land or any safety. If you got stuck down there, it wouldn't be a nice thing."Malaysia Airlines Flight 370 disappeared en route from Kuala Lumpur to Beijing carrying 239 people, including New Zealanders Paul Weeks and Ximin Wang.
Cost of search spirals
As an international search for the missing MH370 flight goes on, the cost of the operation continues to rise.
Aircraft and ships from various countries - including New Zealand, Australia, China and the US - have descended upon the Indian Ocean in the last few days in the hope of finding debris believed to be connected to the Malaysia Airlines aircraft. The US alone estimates it has spent up to US$2.5 million ($2.9 million) so far.
The Pentagon announced late last week that several million dollars more had been put aside to cover costs through to early next month.
In Australia, the Navy said the cost of sending out its P-3 aircraft was up to $76,840 each day it was used. The P-8 aircraft cost $42,740.
Australian Deputy Prime Minister Warren Truss said the search would continue until it became obvious any further effort was futile - but there had been no discussion of the sharing of the search bill.
- Additional reporting Vaimoana Tapaleao and agencies