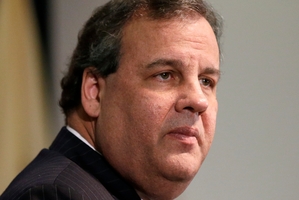 Chris Christie, the early front-runner for the 2016 Republican presidential nomination, was facing a crisis yesterday after emails appeared to show senior aides conspired to inflict an extraordinary act of revenge against the town of a political foe.
The emails detailed how advisers to the New Jersey Governor brought traffic gridlock to the town of Fort Lee after its Mayor Mark Sokolich had refused to endorse his re-election campaign last year. The revelations left Christie, a Republican star who claims a rare ability to forge bipartisan co-operation, open to charges of political bullying in his leadership of the "Soprano state".
Christie, 51, had previously denied he or his close aides were behind the mysterious closure of access roads to the George Washington bridge, which links New Jersey with New York, in September. Yesterday an "outraged and deeply saddened" Christie said he was misled by an aide. He denied any involvement. The emails do not directly implicate him.
The throttling of traffic to the busiest bridge in the world caused four days of gridlock in Fort Lee. Police said the traffic jams caused by the lane closures restricted access for ambulances and even hindered the search for a missing 4-year-old, who was eventually found.
Yet the emails, which were subpoenaed by an inquiry, showed the Governor's senior aides directly ordering the lane closures - and celebrating the resulting jams that caused misery for thousands of drivers. "Time for some traffic problems in Fort Lee," Bridget Anne Kelly, Christie's deputy chief of staff, wrote to David Wildstein, a senior Christie appointee at the port authority. "Got it," he said.
The disclosure threatens to tarnish the image of Christie, who launched his career as the state's corruption-busting US Attorney by prosecuting numerous politicians and styles himself as a no-nonsense everyman untouched by the grubby deals of Washington. "This goes to show that with Chris Christie, where there is smoke, there is fire," said Matt Farrauto, a spokesman for New Jersey's Democrats. Sokolich had said in a complaint to the port authority that the closures, which were eventually explained as a "traffic safety study", had "punitive overtones".
The directness of the emails shocked seasoned observers of New Jersey politics. Christie was at the time cruising comfortably to re-election against Barbara Buono, a Democrat, and did not need the endorsement of Sokolich. He eventually won November's election by 60 per cent to 38, further fuelling calls for a 2016 presidential run. After the lanes were closed on September 9, Kelly asked in an email if Sokolich's frantic calls to the port authority were being returned. "Radio silence," said Wildstein. "His name comes right after Mayor Fulop", referring to another local leader who refused to endorse Christie. Wildstein and another official have since resigned.
Bob Ingle, Christie's authorised biographer, said: "I can't believe that anyone could be so stupid. He didn't even have a serious challenge. The fallout is going to be tremendous."