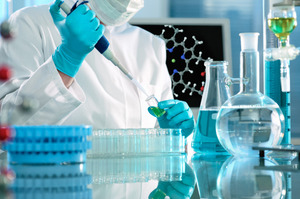 DNA extracted from the arm bone of a child who died in southern Siberia about 24,000 years ago has shed light on the origins of the first people to colonise the Americas many thousands of years before Christopher Columbus.
Scientists believe that the child belonged to a group of ancient Siberians who were the ancestors of the first Americans. Many scholars had thought that native Americans were descended solely from East Asians but now western Eurasians have been added to the mix.
Part of the child's DNA sequence is shared only with the DNA of modern-day native Americans, and not with modern-day East Asians, indicating that a group of long-gone Siberians must have played a key role in the colonisation of the Americas.
"When we sequenced this child's genome ... this individual seems to be consisting of western Eurasians on one side and native Americans on the other side," said Professor Eske Willerslev of the Natural History Museum of Denmark, who led the study published in the journal Nature.
The conventional view of how America was first colonised suggested that East Asians had migrated across a land bridge from eastern Siberia to Alaska. This was backed up by a genetic similarity between modern native Americans and East Asians.
However, there are rival theories based on the idea that ancient western Europeans could have crossed the ice-fringed Atlantic by boat or that Melanesians could have sailed across the Pacific to South America and then northward over land.
- Independent