For those who do not believe in hell let me take you to Tacloban. An area nearly the size of Auckland was eviscerated when 300km/h winds and a wall of water 10m high slammed into the city. Left in the typhoon's wake were twisted buildings, torn-up roads and bewildered people.
I first saw Tacloban from the belly of a Hercules bringing in relief supplies. As we flew low over the city, even the international media contingent fell silent as we peered through portholes and tried to comprehend the scale of destruction.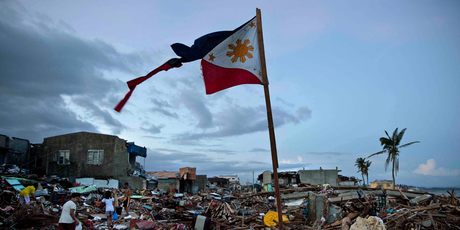 The airport was but a shell and teeming with thousands of people trying to flee their own city. We'd been warned to expect violent crowds, but we were greeted by something much worse; silence and resignation. The dead eyes of the children particularly troubled me.
Yet from the midst of hell I see a moment of grace. A big tough Australian soldier holding the hand of a petrified old woman. He helped her on to the Hercules and did not let go of her hand until she was safely off the plane in Cebu. The second moment of grace was seeing how proud his mates were of him.
It's this intersection of grace and brokenness that will remain with me from this visit.
• Chris Clarke is the chief executive of World Vision NZ