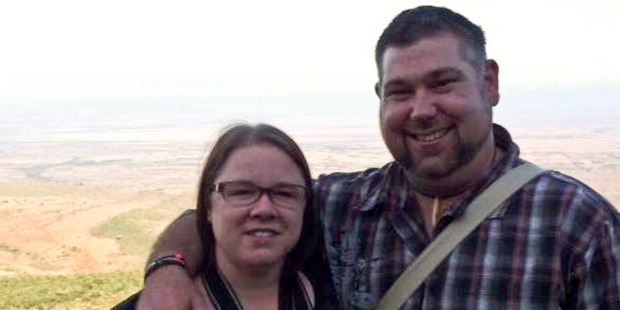 A New Zealand man was shot in the back during the weekend's mall massacre in the Kenyan capital, Nairobi, which killed at least 68 people and injured 175.
Andrew McLaren, 34, from Hastings, was at the Westgate shopping mall when the attack started about noon on Saturday (local time) as gunmen with links to al-Qaeda tossed grenades.
Mr McLaren's mother, Elaine McLaren, said she was distressed by the attack and the severe wounds her son had suffered.
"It's absolutely horrible. All I know is that he is in a stable condition. I haven't been able to talk to him yet. If the need arises I will have to go over, but hopefully we won't get to that stage."
Mr McLaren's wife, Kathy, is by his side and is sending news of his condition back to family in New Zealand.
She said in a Facebook post: "Andrew is settled ... for the night. He is being monitored overnight and hopefully in surgery tomorrow to get the bullet out of his chest and stitch him back up.
"He is in high spirits as only he would be. I'm OK, just shattered mentally and physically, but we will get through this," she wrote.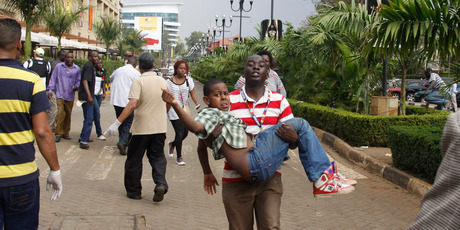 Mr McLaren began working in Kenya in 2011 as the operations manager for Olivado, a natural health products company with production bases in Kerikeri and Nairobi.
His role with the company means he splits his time between the two bases, with six-month stints in each country. He was less than a week away from returning to New Zealand.
"He loves it over there," his Napier-based mother said. "He left for Kenya in April and was due to arrive back in New Zealand on Friday."
The massacre is the second violent incident involving Olivado in Nairobi. In 2007, Aucklander Julian Nathan, 76, was beaten to death by intruders in an apartment complex where he was staying with two colleagues of his son Chris, who worked for the company.
Mr McLaren was a team manager at Wattie's before leaving to work for Olivado.
Former colleague Geoff Hansen said: "He is a big rugby fan and was agonising the other day over whether to go on safari or watch the All Blacks online. He is a sports nut and has been watching the America's Cup from Kenya online as well."
The Ministry of Foreign Affairs and Trade said Kenya was treating the massacre as a terrorist attack. Staff of the New Zealand High Commission in Pretoria, South Africa, are providing consular assistance and are in contact with Mr McLaren's next of kin.
For more articles from this region, go to Hawkes Bay Today