Competition, strong dollar and move to small cars sees iconic Falcon phased out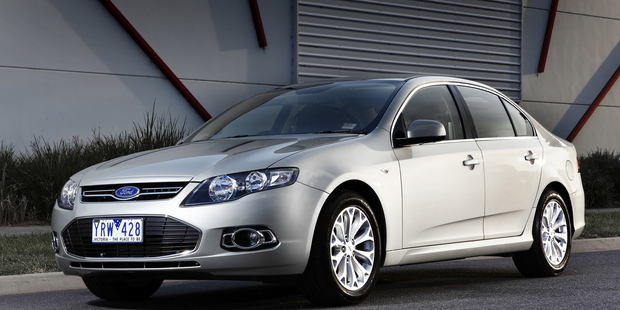 Intense competition, a strong Australian dollar and a move away from large cars has driven the Ford Falcon off the road.
Ford will cease its manufacturing operations in Australia by October 2016, with the loss of 1200 jobs - and the Falcon nameplate.
An icon of Australian and New Zealand motoring since it first rolled off the Melbourne production line in 1960, the brand has fallen victim to the plunging fortunes of the Australian car industry.
The decision will cost 1200 jobs at its Broadmeadows, Melbourne, factory and at its engine plant in Geelong, south of the Victorian capital. Thousands more jobs will be at risk in the state's big parts and accessories industry.
All Fords will now be imported, dealing a severe blow to the industry and the wider Australian manufacturing sector.
The company also announced an after-tax operating loss of A$141 million ($169 million) last year, bringing to about A$600 million its losses over the past five years.
Ford Australia chief executive Bob Graziano said yesterday the company had been left with no alternative. "Given the fragmented marketplace and the low model volumes that result, we decided that manufacturing locally is no longer viable."
The company has received more than A$1 billion in government aid since 2000. Even with continued subsidies, Mr Graziano said costs, twice those of Europe and four times those of Asia, the strong dollar and competition had forced Ford's hand.
New versions of the Falcon, Falcon Ute and Territory will be launched next year, and its big product development operations will remain.
The impact will be hard on Geelong, where Ford is a major employer for its population of 226,000.
Unions estimate that the direct loss of 500 jobs in Victoria's second-largest city will rise to about 2000 as the closure hits other suppliers.
The federal and state governments have promised help for sacked workers. "This is a very sad day for those workers and for their families," Prime Minister Julia Gillard said.