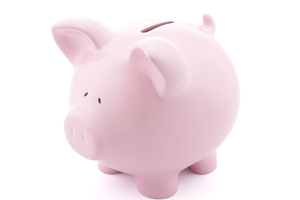 Republicans, still your beating hearts. After toying with the idea of chopping the Queen's head off the A$5 note, Australia's Reserve Bank has decided to retain the sovereign, along with all other figures who appear on the country's banknotes.
In fact, a "top-secret" project to update the polymer currency and make it more "youthful", revealed this week by The Australian, is striking only in its conservatism. Not only will the portraits remain the same, back and front, but the size and colour of the five notes will not change. And this despite the central bank spending A$9.3 million ($11.7 million) on the redesign to date.
The Reserve Bank has been working on the project since 2007 and, according to the paper, is more than two years behind schedule. It paid A$300,000 to a Swiss designer, Alexander Fellmann, but the bank's management rejected his designs, partly out of fear of the potential damage to its image if an Australian designer was not selected.
Serious consideration was given to replacing the portraits that have adorned the A$5, A$10, A$20, A$50 and A$100 notes since they were introduced progressively from 1988. The Queen faced being dethroned by either Henry Parkes, the politician known as the "Father of Federation", or Australia's first female political candidate, Catherine Helen Spence.
Last year, though, The Australian reported, the bank decided to stick with the Queen and the other luminaries, who include the Reverend John Flynn, the Presbyterian minister who founded the Royal Flying Doctor Service, soprano Dame Nellie Melba, and "Banjo" Paterson, the bush poet and author. All will get new portraits showing them at an earlier stage in life.
The project, known as Next Generation Bank Note, began after Reserve Bank research found that most Australians were unable to identify the people on their notes.
Fellmann was among three designers commissioned to produce "concepts" for the new notes. A Melbourne designer, Garry Emery, was eventually chosen, and he is honing the final versions, still years away, the bank says.