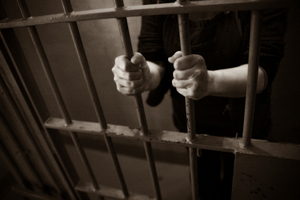 The Mirror and Daily Star tabloids have been sucked into the escalating corruption inquiry into payments made by newspapers to public officials.
Payments to two prison officers totalling £50,000 ($98,000) are alleged to have been made by journalists employed by Trinity Mirror, the Express-owned Star titles and News International, the Leveson Inquiry heard yesterday.
The Met's Deputy Assistant Commissioner, Sue Akers, said stories appeared in the daily and Sunday Mirror, the Daily Star and Daily Star Sunday which officers believe to be linked to the alleged payments.
The owner of the Express group of newspapers, Richard Desmond, told Leveson earlier this year that his newspapers had not paid for information from police or public officials. Richard Wallace, the former editor of the Daily Mirror, who also appeared in January, confirmed that on occasion people working for the Prison Service had been paid for confidential information.
On her previous appearance before Lord Justice Leveson, Akers said the Sun had a network of corrupted officials within its "culture of illegal payments". One Sun journalist had paid sources £150,000 over a year. Evidence was offered of one individual receiving £80,000.
Yesterday she revealed that an officer at a high-security prison, who is now retired, received payments from NI, Trinity and the Star titles totalling almost £35,000. Another prison officer was allegedly paid more than £14,000 from Trinity Mirror over six years.
So far, evidence heard on phone hacking has been confined to the interception of phone voicemails, or the illegal accessing of data on computers. But Akers widened the net yesterday when she said material obtained by News International had also been taken from "stolen" mobile phones.
Although detectives have still to establish whether the practice was a one-off or was more widespread, Robert Jay QC, the counsel for the inquiry, revealed that suspected data from stolen phones had been found in London and Manchester.
The formal evidence sessions of the inquiry will end today. However several other Fleet St titles will be irked by Leveson's suggestion yesterday that their use of private investigator Steve Whittamore may yet form a key part of the report, expected at the end of this year. The judge said he was giving newspapers until September to reveal which of their journalists used Whittamore and what has since happened to the personal information harvested.
- Independent