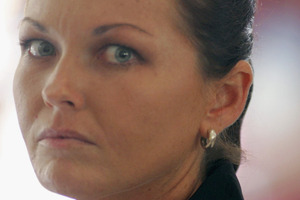 The Indonesian government has confirmed that Australian drug trafficker Schapelle Corby has been granted a five-year cut to her sentence.
A spokesman for the presidential palace confirmed to AAP that Corby had been given a significant cut and that a letter had been delivered to her at Kerobokan Jail in Bali.
"Yes, it has been signed," the spokesman said.
"It's been approved and delivered to Kerobokan."
The 34-year-old has already had two years cut from her 20-year sentence for good behaviour as part of remissions announced each year at Christmas and on Indonesia's Independence Day.
But it remains unclear when Corby would be eligible for release.
Her clemency application, lodged in March 2010, appealed for an early release on the grounds she was suffering from a mental illness that could endanger her life.
- AAP