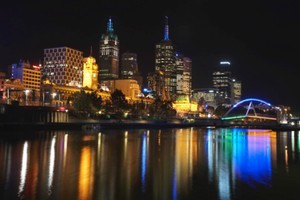 Two men sentenced in Australia's first major terrorism case were released on parole last week and are back on the streets of Melbourne.
But police fear Aimen Joud and Ahmed Raad still pose a threat because they have shown no signs of giving up their anti-Western beliefs while in jail, the Herald Sun says.
One investigating officer told the paper that the men's radical and extreme views remain a concern.
Australian-born Joud, 27, and Raad, 28, were senior members of a homegrown terror cell run by self-declared Muslim cleric Abdul Benbrika that had discussed blowing up city landmarks in Melbourne and attacking women and children.
They were released from prison after serving non-parole terms of six years.
- AAP