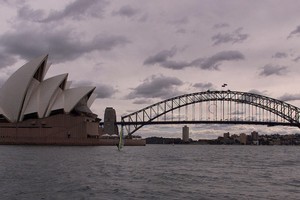 Living costs for some Australian households have far outpaced CPI figures over the past six years, exposing more people to the risk of poverty, a new report says.
Prices of essentials like food, health, education, housing, utilities and transport have climbed so much in recent years, some households had no chance to save, the Relative Price Index Report says.
The St Vincent de Paul Society and Victorian Council of Social Service (VCOSS) report says low-income households are spending almost all their income on essentials and have no financial buffer to rely on in leaner times.
"People on the lowest incomes are spending most of their money on essential items, with nothing remaining for savings, assets or investments and leaving them with nowhere to go if their financial circumstances change,'' VCOSS chief executive Cath Smith said.
Ms Smith said the report showed prices were rising so fast, making it almost impossible for people to absorb them.
"This means people who are already struggling are susceptible to sudden bill shock and financial disadvantage.''
The report, released during Anti-Poverty Week, highlighted the inequality in the price pressures felt across different income levels in the community.
It showed more average households are also finding it tough dealing with the pace of price hikes, which are eating into savings.
But households with cash to spend on household entertainment, holidays and computers are enjoying relatively lower prices compared to five years ago.
Ms Smith said while the well-off are able to make choices about their spending and saving, the story is very different for those with no money to spare.
The report calls on government to review government benefit payments to ensure they are adequate and for state and local government to ensure concessions and rebates are properly targeted.
It also recommends government and essential services offer alternative payment options to help vulnerable households and that government review taxation and concessions.
The report uses a range of economic and population data including the consumer price index (CPI) and the household expenditure survey to calculate the cost of living across different income groups.
- AAP