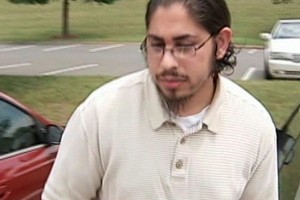 The US State Department has offered the government's condolences to a family whose son became an al Qaeda propagandist and was killed in a drone attack in Yemen, The Charlotte Observer reported Saturday.
The call came Thursday, nearly a week after 25-year-old Samir Khan was killed along with cleric Anwar al-Awlaki, a leader of al Qaeda in the Arabian Peninsula, the newspaper reported. Both men were American citizens.
Khan wrote a radical blog while living in Charlotte, North Carolina, then left to join al Qaeda and produce its English-language online magazine. US officials said al-Awlaki was the target of the drone attack.
A State Department official called Khan's father, Zafar, a day after the family released a statement condemning Khan's extra-judicial "assassination," family spokesman Jibril Hough said. The family's statement said they were "appalled by the indifference shown to us by our government." They said they wanted the government to explain why Khan was not afforded due process and to discuss collecting his remains.
State Department spokesman Harry Edwards confirmed the call to Khan's family but declined to offer details citing "privacy issues."
"They were very apologetic (for not calling the family sooner) and offered condolences," Jibril Hough said. Hough said the conversation lasted a few minutes.
"It wasn't just 'I'm sorry' and hang-up," Hough said. The phone call included no discussion of the status or condition of Khan's remains, he said.
Khan, a Saudi-born man of Pakistani heritage, moved to Yemen in 2009 to join al Qaeda in the Arabian Peninsula. He and his family came to the US when he was 7. They lived in New York before moving to Charlotte in 2004.
US Rep. Peter King said Friday that Khan came to the attention of federal authorities between 2007 and 2009 when he was seen meeting with two terror suspects on New York's Long Island. Khan had lived on Long Island before his family moved to North Carolina in 2004, the newspaper Newsday reported Friday.
- AP