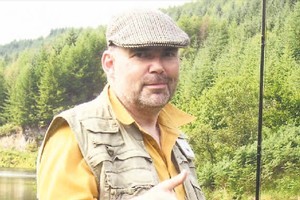 Wife-killer Malcolm Webster, 52, has reportedly hired a paedophile wrestler to protect him in Barlinnie Prison.
Jim Brown escorts Webster to the gym, apparently to toughen him up, and to the showers because Webster is afraid to shower alone, the Daily Record reported.
Webster was sentenced to a minimum of 30 years' jail for murdering his first wife Claire Morris, attempting to murder his second wife, Aucklander Felicity Drumm, and trying to bigamously marry Simone Banarjee from Oban in Scotland.
Brown, 24, was found guilty of storing indecent images of children on his laptop at his Lanarkshire home and is awaiting sentence. He had hoped to compete in the Olympics.
In June a source told the newspaper that Webster was extremely smelly because he was afraid to shower alone in case other prisoners attacked him.