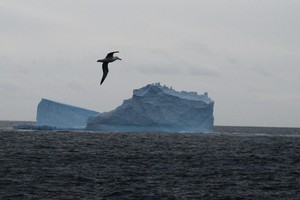 Sceptic says IPCC too reliant on green groups for evidence. Photo / Jim Eagles
The world's foremost authority on climate change used a Greenpeace campaigner to help write one of its key reports, which critics say made misleading claims about renewable energy.
The Intergovernmental Panel on Climate Change (IPCC), set up by the United Nations in 1988 to advise governments on the science behind global warming, issued a report last month suggesting renewable sources could provide 77 per cent of the world's energy supply by 2050.
But in supporting documents released this week, it emerged that the claim was based on a real-terms decline in worldwide energy consumption over the next 40 years - and that the lead author of the section concerned was an employee of Greenpeace. Not only that, but the modelling scenario used was the most optimistic of the 164 investigated by the IPCC.
Critics said the decision to highlight the 77 per cent figure showed a bias within the IPCC against promoting potentially carbon-neutral energies such as nuclear fuel.
One climate change sceptic said it showed the body was not truly independent and relied too heavily on green groups for its evidence.
The allegations are particularly damaging as they represent the second controversy to hit the IPCC in a matter of years. In 2009, a tranche of emails from the University of East Anglia's Climatic Research Unit were leaked two weeks before the crucial Copenhagen climate summit. Climate change sceptics said they showed scientists manipulating data to talk up the threat of global warming, as well as trying to suppress their critics.
Six committees investigated the allegations and published reports detailing their findings. Climate scientists were criticised for their disorganisation and a lack of transparency, but none of the inquiries found evidence of fraud or scientific misconduct.
This week's criticism of the IPCC centres on the organisation's investigation into the potential of renewable energy to cut greenhouse gas emissions. In its six-page press notice it stated: "Close to 80 per cent of the world's energy supply could be met by renewables by mid-century."
Further on it admitted that, at its lowest estimate, renewable energy might account for only 15 per cent of primary energy supply, but this was not picked up in media coverage.
Yesterday, after the full report was released, the sceptical climate change blog Climate Audit reported that the 77 per cent figure had been derived from a joint study by Sven Teske, a climate change expert employed by Greenpeace, which opposes the use of nuclear power to cut carbon emissions.
The IPCC said it had been made clear the 77 per cent figure was only one of the estimates made from the models and Teske was one of 120 researchers who worked on the report. John Sauven, executive director of Greenpeace UK, said: "Exxon, Chevron and the French nuclear operator EDF also contribute to the IPCC, so to paint this expert UN body as a wing of Greenpeace is preposterous."
But Mark Lynas, a climate change writer in favour of using nuclear and renewables to combat global warming, said: "It is stretching credibility for the IPCC to suggest that a richer world with two billion more people will use less energy in 2050. Campaigners should not be employed as lead authors in IPCC reports."
- INDEPENDENT