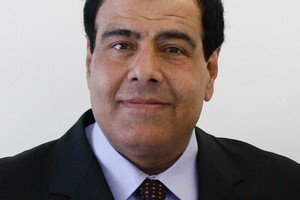 Dr Izzeldin Abuelaish. Photo / Supplied
A Palestinian doctor whose loss of three daughters in an Israeli tank attack in Gaza moved many at last week's Auckland Writers and Readers Festival has been hailed in a speech by President Barack Obama.
Speaking on the future of the Middle East yesterday, Mr Obama said the actions of Dr Izzeldin Abuelaish, the author of I Shall not Hate, and of an Israeli father who lost a son to a Palestinian terror attack, showed most of their peoples "would rather look to the future than be trapped in the past".