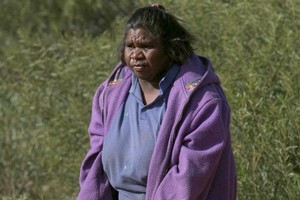 A new series of meetings across Australia will prepare the ground for constitutional recognition of Aborigines and Torres Strait Islanders.
More than four decades after the landmark referendum that ended discrimination in the Constitution and included Aborigines in the Census for the first time, the expert panel appointed by Prime Minister Julia Gillard has agreed to a six-month programme of consultations and meetings.
The panel will hand its options for recognising the continent's first peoples in its founding document to the Government in December, outlining the changes that are most likely to have strong community support.
Gillard announced the move last year, promising a national referendum during the present term or at the next federal election after the release of proposed legislation and a blanket publicity campaign.
The proposed constitutional recognition is part of a broader programme of reconciliation, including the "closing the gap" strategy launched by Gillard's ousted predecessor, Kevin Rudd.
The strategy is designed to reduce the huge disparities between indigenous and other Australians in such key areas as housing, health, life expectancy, child mortality, education, and employment.
But the latest report on their health and welfare shows that despite some inroads little has changed for many of the nation's 517,000 Aborigines and Torres Strait Islanders.
The Australian Institute of Health and Welfare report said that indigenous men were still dying 12 years younger than other Australians, and indigenous women's life expectancy remained a decade shorter.
It said about 80 per cent of this gap was caused by chronic diseases led by heart problems, diabetes and liver diseases.
"Many chronic diseases have interrelated risk factors which are often associated with social and economic disadvantage in areas such as housing, education and employment," said Dr Fadwa Al-Yaman of the institute.
"Much of this chronic disease is potentially preventable."
The report said there had been some improvements, such as a reduction in the number of indigenous daily smokers, an increase in Year 12 retention rates, and an increase in the proportion owning or buying their homes.
But serious problems remained.
Babies born to indigenous mothers were twice as likely to be of low birth weight as those born to other Australians, and almost half of all indigenous children were living in jobless families in 2006 - three times the national figure.
Crime and violence were also problems. One in five indigenous adults reported being a victim of violence in the previous year, and imprisonment rates had risen by 52 per cent in the past decade. Aborigines and Torres Strait Islanders accounted for more than a quarter of the prison population last year.