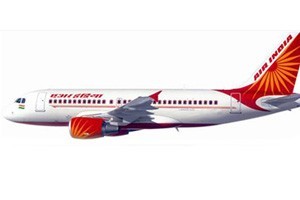 The licences of at least 14 Indian commercial airline pilots have been revoked by the country's aviation authorities after they were found to be flying with forged documents, endangering thousands of lives.
At least five of these pilots have been arrested in Delhi and two others have been taken into custody in the western Indian city of Jaipur for obtaining fraudulent papers which facilitated their entry into India's rapidly proliferating airline sector.
India has the world's fourth largest number of domestic flyers after the US, China and Japan.
The suspended pilots were employed by the state-owned Air India and private airlines SpiceJet and IndiGo, officials said.
India's civil aviation head Bharat Bhushan confirmed that a police probe had found the Jaipur flying club responsible for issuing fake pilot training records which enabled them to join top public sector and private airlines.
Police investigations over the past four weeks have revealed a scandalous nexus between regional flying clubs and aviation officials of issuing and endorsing fake records in exchange for bribes of more than US$10,000 ($12,700).
The licences of about 4000 pilots were being scrutinised by the Directorate General of Civil Aviation, the country's aviation watchdog agency and new revelations were emerging almost daily of deep-rooted corruption and indifference to pilot recruitment rules and safety procedures.
Ironically, a senior official from the DGCA that is inquiring into the scandal was also arrested last month and others from the same agency were under police investigation, rendering questionable the agency's credentials in looking into the scandal.
Rookie Indian pilots earn their commercial licences after logging 200 hours of flying time at private training institutions and passing written papers which qualify them to become co-pilots in the commercial sector.
They are required to log an extra 1500 hours and undergo rigorous examination before graduating as senior pilots. But investigations revealed many flying clubs fudged flying hours with the connivance of aviation officials and government agencies. Written tests too were manipulated.
Investigators have discovered that the DGCA's licensing division had ended the practice of cross-checking mark-sheets submitted by potential pilot candidates nearly four years ago.
The DGCA had also begun an audit of certificates issued by overseas flying schools as some had been found to be questionable, officials said. Thousands of Indians train in the US, the Philippines, Australia, New Zealand and Canada to obtain their licences.