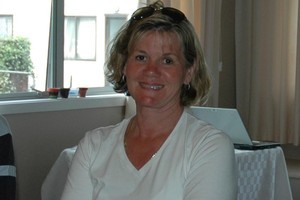 The man charged with the murder of New Zealand nurse Michelle Beets has attempted to take his life in an Australian prison.
Sydney's Daily Telegraph has reported Walter Ciaran Marsh was found bleeding in his Parklea Prison cell on Saturday after cutting his throat and wrists with an unknown implement.
Prison staff found Marsh just before 6am after he sounded his own security alarm and called for help.
The Telegraph was told by jail sources he had also written a suicide note that was found in his cell.
The Sydney Morning Herald reported Marsh was taken to Westmead Hospital where he underwent emergency surgery to the wounds and remains in a critical condition.
Marsh is to stand trial for killing 49-year-old New Zealand-born Ms Beets, who came to Australia in August 2008. She worked at Royal North Shore Hospital as a nurse manager.
Ms Beets was killed on the doorstep of her Chatswood home in Sydney's north on April 27 this year, her body found with stab wounds.
Marsh was charged with murder about one month later.
- NZ Herald staff
*0800 543 354 Lifeline New Zealand
*0800 37 66 33 (free phone from landline) Youthline